Cardio-Oncology and Immunology
The UCSF Section of Cardio-Oncology and Immunology brings together clinical cardiologists, oncologists, immunologists, together with basic, translational, and clinical researchers to work collaboratively in order to promote and optimize the cardiovascular health of cancer patients. Given the emergence of novel cancer therapies that either harness the immune system or target metabolism, the UCSF cardio-oncology program has broadened to include "cardio-immunology" and "cardio-metabolism" to fully capture the breadth of cardiovascular and cardiometabolic sequelae of these therapies.
Cardio-oncology has become a new clinical discipline due to the emergence of cardiovascular health as a new dimension of care for all cancer patients and cancer survivors. The overarching goal of the UCSF cardio-oncology program is to optimize cardiovascular health prior to cancer treatment, identify and minimize cardiovascular, cardiometabolic, and immunologic toxicities during cancer treatment, and to attenuate cardiovascular risks during cancer survivorship. The UCSF cardio-oncology program is unique because of the close interaction among investigators with diverse expertise. We prioritize collaboration both within UCSF and with other clinicians and investigators worldwide. The program includes several clinical centers of excellence in amyloidosis, carcinoid heart disease, clonal hematopoiesis (CHIP), Hereditary Hemorrhagic Telangiectasia (HHT), as well as myocarditis. In addition, our program has defined clinical algorithms for specific cardio-oncology populations as well as specific cancer treatment-associated sequelae, including cardiovascular toxicities associated with immunotherapies. Finally, UCSF is one of the unique programs in the world with a structured cardio-oncology fellowship, focused on training the next generation of physician-scientists and leaders in cardio-oncology.
The excellence of the program hinges on a multidisciplinary approach to patients cares with a close working relationship between cardiologists and oncologists, as well as basic and clinical researchers.
Our comprehensive cardio-oncology program provides care for:
Patients who develop cardiovascular side-effects from traditional cancer therapies, such as anthracyclines, radiation, or novel targeted therapies. 

Cardiovascular wellness during cancer survivorship. Improved care for cancer patients has resulted in survivorship as a new "theme" in cancer care. There are nearly 18,000,000 Americans who are cancer survivors. Our program has developed strategies for cardiovascular health during cancer survivorship, including the ABCDs of survivorship (now adopted in national and international guidelines).

Patients with existing cardiovascular health issues, such as hypertension, heart failure, and atrial fibrillation, who have newly diagnosed cancer. The cardio-oncologists at UCSF work closely with the primary cancer team to safely shepherd each patient through the unique medical and surgical treatment strategies for their cancer.

Unique clinical programs and experts dedicated to amyloidosis, carcinoid heart disease, myocarditis and CHIP (Clonal Hematopoiesis of Indeterminate Potential)

Cardio-Immunology. The recent explosion of immuno-oncology therapies, including immune checkpoint inhibitors, has been associated with the emergence of numerous immune-related cardiovascular events, such as myocarditis, pericarditis, and vasculitis. The UCSF Cardio-Oncology clinic is focused on treating patients who develop immune-related adverse effects, such as myocarditis, as well as those with inflammatory heart disease in general.

Cardio-metabolism – Many novel cancer therapies target tumor metabolism and can result in cardiac and systemic metabolic derangements, including hypertension and diabetes. Our multi-disciplinary group focuses on attenuating these metabolic sequelae on the cardiovascular system.
Cardio-Oncology and Immunology Faculty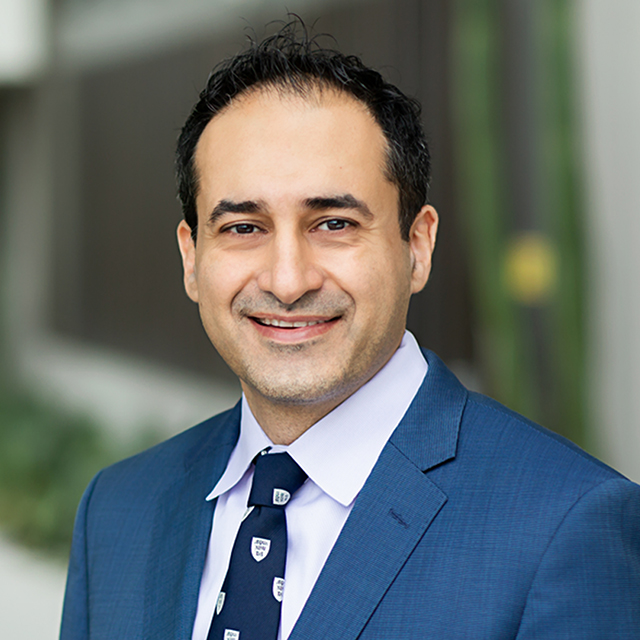 Javid Moslehi, MD
Dr. Javid Moslehi is the Chief of the Section of Cardio-Oncology and Immunology and is an Associate Professor of Medicine at UCSF. Dr. Moslehi is also a basic researcher whose NIH-funded laboratory is interested in elucidating the mechanisms of cardiovascular and cardiometabolic complications associated with targeted cancer therapies. Because of the explosion of immunotherapies in oncology, a major research focus has been understanding cardiovascular immune-related toxicities better both at a clinical and basic/mechanistic levels. The Moslehi laboratory uses cell-based and animal-based models to dissect cardio-oncology and cardio-immunology mechanisms.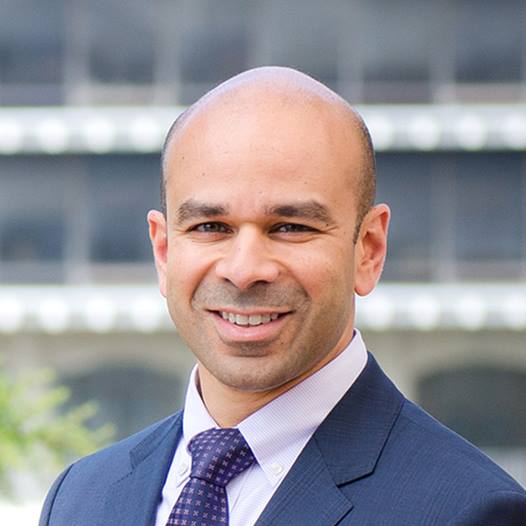 Mandar Aras, MD, PhD
Dr. Mandar Aras is an Assistant Professor of Medicine at UCSF. He is an advanced heart failure/transplant cardiologist who is interested in the intersection of cardio-oncology, immunology, and heart failure. He is involved in multiple clinical research projects investigating the use of machine learning in disease detection, understanding cardiac arrhythmias in amyloidosis, and the role of genetic polymorphisms in chemotherapy-induced cardiomyopathy.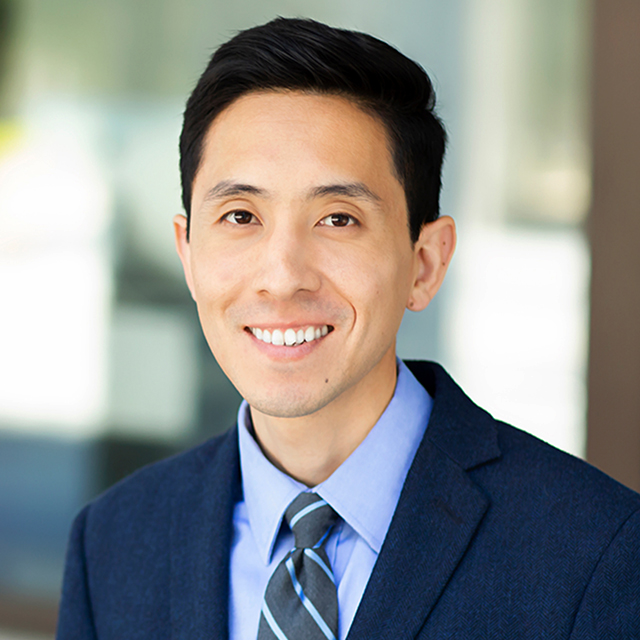 Alan Baik, MD
Dr. Alan Baik is a Clinical Instructor at UCSF. Dr. Baik is a physician-scientist and a current Chan-Zuckerberg Biohub Research Fellow. He is a post-doctoral scholar in Dr. Isha Jain's laboratory at the Gladstone Institute of Cardiovascular Disease, where he studies cellular, tissue, and systemic responses to low oxygen (hypoxia) and excess oxygen (hyperoxia) in various disease states. 
International Collaborator
Joe-Elie Salem, MD, PhD
Dr. Joe-Elie Salem is an Associate Professor of Medicine at Sorbonne, and is the director of the cardio-oncology program at Pitie-Salpetriere in Paris, France. Dr. Salem is an international leader in cardio-oncology whose research interests include cardiovascular pharmacology, cardio-immunology, heart failure and drug-induced arrhythmias applied to cardio-oncology. More information about Dr. Salem's scientific contributions can be found here.
 Patient Care 
Learn more about Cardio-Oncology treatment options and how to schedule an appointment.
UCSF Cardio-Oncology and Immunology Programs and Patient Populations
Programs:
Cardiac Amyloidosis Program

Carcinoid Heart Disease

Immune Checkpoint Inhibitors (ICI)

Myocarditis

Hereditary Hemorrhagic Telangiectasia (HHT)

Clonal Hematopoiesis of Indeterminate Potential (CHIP)

Ibrutinib
Specific Patient Populations:
Cardio-Oncology Survivorship

How Can You Address Cardiovascular Risk Factors?

(ABCDEs)

Chronic Myeloid Leukemia (CML)

Prostate Cancer

Breast Cancer

Renal Cancer

Radiation Therapy