Initiatives and Opportunities
UCSF Cardiology is dedicated to being the best in patient care of heart and vascular disease, research to improve treatment and training of future cardiology leaders. There are several important initiatives currently underway in Cardiology. Your support of any one of these initiatives is important to their success. If you are interested in learning more about UCSF Cardiology, please contact Anders Yang at [email protected] or (415) 502-8309.
CeNter for the StUdy of AdveRsiTy and CardiovascUlaR DisEases (NURTURE Center)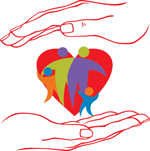 The NURTURE Center is a translational Center established to examine the biological and social interconnectivity of adversity across the lifespan in an effort to develop sustainable solutions to improving health, particularly cardiovascular health. Center related research focuses on performance of transformative multidisciplinary work to inform health interventions that have global scope in improving the lives of people. Specifically, our research seeks to unravel the physiologic underpinnings of adversity across the lifespan to assist with identifying therapeutic and behavioral targets to prevent and treat cardiovascular and other diseases. Research thematic examples include chronic psychological stress, peripartum stress and neurocardiology. A central feature of the Center will be to teach, mentor and provide a framework to develop the careers of persons interested in studying the underlying role of adversity in cardiovascular health. Emphasis will be given to improving the academic workforce for demographically underserved groups.
To give toward the NURTURE Center, please see How to Give.
UCSF Health eHeart Study
Much of what we know about cardiovascular disease prevention and prediction has come out of cohort studies, in which groups of people are well characterized and followed over time. UCSF seeks to bring together world-renowned experts in the fields of Cardiology, Epidemiology, Bioinformatics and Genetics in partnership with social media corporate leaders to develop a new paradigm for clinical research of the future by utilizing the expediency and reach of technology. The Health eHeart Study is a platform for using social media, mobile technology and new sensors to study very large populations with very detailed information obtained in real-life and real-time. This is also a platform to perform rigorous randomized trials of mobile and digital health technologies.
To give toward the UCSF Health eHeart Study, please see How to Give.
UCSF Atrial Fibrillation Center

UCSF has the largest Atrial Fibrillation Center in the Bay Area. Many of the outstanding patient care therapies were developed at UCSF, including ablation and left atrial occlusion. This Center has available the leading experts world-wide to treat patients with atrial fibrillation with an integrated multidisciplinary approach. In addition, UCSF has leading scientists studying the underlying cause of atrial fibrillation and developing novel treatments that range from basic science, translational science, epidemiology and clinical trials. The Atrial Fibrillation Center seeks to bring these expertises together to fund collaborative research and more rapidly translate therapies from the bench to the bedside.
To give toward the UCSF Atrial Fibrillation Center, please see How to Give.
UCSF Center for Prevention of Heart and Vascular Disease
The Center offers personalized clinical care to both those with existing heart conditions and those without who want to reduce risk factors for the disease. Through a customized plan of diagnostics, therapies and ongoing monitoring, risk factors are identified and strategies developed to maximize health and the quality of life.
To give toward the UCSF Center for Prevention of Heart and Vascular Disease, please see How to Give.
Imaging and Human Physiology Research Lab
We aim to establish a state-of-the-art physiology and imaging laboratory for cardiovascular research patients. In order to very carefully characterize patients who are undergoing studies of genetics of heart disease as well as developing a program in individualized medicine, such imaging and physiology testing is needed. This effort will also lead to better, more precise diagnostic testing and will lead to important developments in the earlier recognition and thus prevention of cardiovascular disease.
To give toward Imaging and the Human Physiology Research Lab, please see How to Give.
Stem Cell Research
The heart is one of the few organs that do not regenerate. Stems cells hold the promise of being able to "rebuild" hearts. UCSF's cardiovascular stem cell researchers are trying to develop safe and effective ways to use stem cells to treat heart disease. The promise of using a patient's own cells to fight diseases and find cures – the ultimate in personalized medicine – is becoming a reality. Your gifts will help the center accelerate the pace of scientific discovery and pursue promising clinical applications swiftly, recruit world-class researchers, support training and provide resources to explore innovative research opportunities in using stem cells for heart disease.
To give toward Stem Cell Research, please see How to Give.
Heart Failure Research
Hospital readmission of heart failure patients at UCSF is less than one half of the national average. Once again UCSF leads the field in improving outcomes for heart failure patients and establishing a higher level of care though creation of interdisciplinary teams that look at the whole patient. The collaboration of key aspects of the treatment plan, education materials in four languages, protocols for discharge, check-ins after release, tele-management techniques have all helped improved care of elderly patients in their homes and thus preventing hospital readmissions. UCSF also has basic and translational scientists studying ways to predict, prevent and treat heart failure.
To give toward Heart Failure Research, please see How to Give.
Comprehensive Genetic Arrhythmia Research Program
The mission of the Comprehensive Genetic Arrhythmia Program (CGAP) is to study and treat inherited heart rhythm disorders. Such disorders are also known as arrhythmias. While not all arrhythmias are genetic in nature, arrhythmias as a class represent a serious health risk. The most serious risk with arrhythmias is that of sudden cardiac death (SCD). Annually, nearly 500,000 deaths are attributed to SCD. Through its research, CGAP aims to provide a leadership role in the process of understanding existing genetic causes of cardiac arrhythmias, identifying new candidate genes, and applying this knowledge to improving patient care.
To give toward the Comprehensive Genetic Arrhythmia Research Program, please see How to Give.
Other research opportunities
UCSF has always been a leader in research, education and patient care, affecting outcomes and improving the lives of countless patients who suffer from cardiovascular disease. In addition to the major research initiatives listed above, there are many other cardiovascular research opportunities ranging from basic science to translational science to epidemiology and clinical research. To see other research being conducted at UCSF Cardiology, visit Research.
To give toward other research opportunities, please see How to Give.
Fellowship and Training
UCSF is one of the top places to train future cardiologists—one of the missions of the Cardiology Division. In order for the UCSF Cardiology to continue to be one of the leading centers in the country for decades to come, we must recruit outstanding trainees and early-career faculty. We are fortunate to attract some of the brightest young cardiologists through our Fellowship training program, which is our best source to recruit rising stars in the field. Philanthropy is an important source of support for our fellowship programs as well as seed money for junior faculty. Annual gifts help to meet the immediate need, while gifts to create endowments enable us to achieve our long-term goal of more permanent and stable sources of support.
To give toward fellowship and training opportunities, please see How to Give.
Endowed Professorships
Endowment gifts are critical because they provide the financial security of permanent funding that:
Allows hiring excellent faculty that lead the way
Helps speed laboratory discoveries into new clinical therapies
Creates educational opportunities sought by students the world over
Provides for state-of-the-art tools for scientists, guaranteeing that possibilities for discoveries are never stunted for want of equipment
To learn more about UCSF Endowments, see the UCSF Giving website.