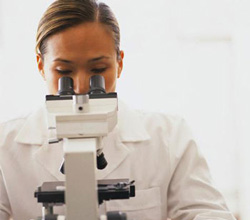 The Division of Cardiology at UCSF has a vibrant clinical research program involving both investigator-initiated studies and participation in multicenter clinical trials and registries.
Multiple clinical investigators receive funding from the National Institutes of Health, the American Heart Association, other non-profit foundations, and industry partners to conduct their research. Active areas of investigation include but are not limited to preventive cardiology, health policy, general cardiovascular disease, heart failure, stem cell research, arrhythmias, epidemiology, genetics, cardiac imaging, and cardiac devices. In addition, as a world-renowned training program, medical students, post-doctoral students, residents, and fellows participate in research under the mentorship of faculty members in order to enhance their career development and contribute meaningful findings to the scientific and medical community.
The Cardiology Clinical Research Unit and Clinical Coordinating Center is under the direction of Dr. Gregory Marcus, Associate Chief of Cardiology Research; Dr. Liviu Klein, Director of Clinical Research; Carol Maguire, RN, Director of Clinical Research Strategy, Finance, and Operations, and Cynthia Partida-Higuera, Clinical Research Infrastructure Manager.
The clinical research faculty oversight committee includes:
Ted Abraham, MD
Anu Agarwal, MD
Harsh Agrawal, MD
Mandar Aras, MD
Christopher Barnett, MD
Alexis Beatty, MD
Richard Cheng, MD
Thomas Dewland, MD
Kirsten Fleischmann, MD
Gordon Fung, MD
Liviu Klein, MD
Randall Lee, MD
Carlin Long, MD
Greg Marcus, MD
Javid Moslehi, MD
Connor O'Brien, MD
Marc Simon, MD
Eveline Stock, MD
Clifton Watt, MD
The division has close ties to the UCSF Department of Epidemiology and Biostatistics, with multiple collaborations with individual investigators, programmers, and biostatisticians in that department. Several multi-center projects are also conducted in collaboration with the San Francisco Coordinating Center.
Clinical and translational research is also performed in collaboration with staff and investigators in the Cardiovascular Research Institute. The cardiology clinic moved to the first floor of the new Smith Cardiovascular Research Building on the Mission Bay campus specifically to foster collaboration between clinicians, clinical researchers, and basic scientists.
Drs. Gregory Marcus and Jeffrey Olgin from the Cardiology Division along with Dr. Mark Pletcher from the Department of Epidemiology and Biostatistics run the world-wide internet-based Health eHeart Study. This is a revolutionary study that uses technology to perform clinical research in an especially cost-efficient fashion that is convenient for research participants. The study has resulted in several publications and is an ongoing effort expected to contribute important new findings pertinent to heart disease. Anyone age 18 years of age or older with an internet address is invited to contribute!
The experience with Health eHeart also served as the foundation to implement the Eureka research platform. Eureka, also under the direction of Drs. Marcus, Olgin, and Pletcher, is a digital infrastructure built to facilitate mobile health (defined broadly as health-related research using sensors, ambulatory or home-based devices, mobile apps, smartphones, other wearables or the internet) for any interested investigator around the world.