Cardio-Oncology and Immunology Fellowship
Fellowship
Mission Statement
To train the next generation of leaders in cardio-oncology, including diverse academic physician-scientists who will help advance the field. We seek to assemble a class that displays diversity in background and thought, strong intellect, and the potential to improve patients' lives through innovation in research, clinical care, and education.
Fellowship Tracks
The UCSF Section of Cardio-Oncology, Immunology, and Metabolism offers two fellowship tracks:
Cardio-Oncology and Cardio-Immunology Clinical and Research
Fellowship is a funded 2-year fellowship to highly motivated individuals. Our program includes clinical training, didactic teaching, and an immersive research experience. The primary goal of the training program is to prepare trainees to become physician-scientists in cardio-oncology and cardio-immunology and to become future leaders in these emerging fields. All interested applicants need to have completed a cardiology fellowship to be considered eligible. However, individuals with exceptional research backgrounds will also be considered. All applicants must also have a strong research foundation. Funding will be provided from both philanthropic donations as well as an NIH T32 training grant. It is expected that fellows will compete for and obtain career development grants to start academic careers at the completion of the fellowship. Interested individuals should send their curriculum vitae to Dr. Moslehi, Chief, UCSF Section of Cardio-Oncology and Immunology, at [email protected].
The clinical training of the fellowship provides a structured curriculum including weekly didactic sessions, clinical rotations, and cardio-oncology based research experience. Fellows rotate through the outpatient cardio-oncology, amyloid, and CHIP clinics as well as dedicated oncology clinics, which will expose them to the various aspects of oncology care. These dedicated oncology clinics will include breast cancer, prostate cancer, melanoma, leukemia/lymphoma, transplant, gastrointestinal, genitourinary, and radiation oncology clinics, as well as the early drug development and survivorship oncology clinical programs. This broad clinical experience is made possible by an integrated cardiovascular center and access to world-class academic faculty in oncology and cardiology. Close collaboration with various departments at UCSF allows for integration with other aspects of the cardiovascular division including heart failure, vascular medicine, cardiac imaging, arrhythmia, autonomic dysfunction, and genetics programs.
Cardio-Oncology Fellowship
If a fellow is interested in a more clinically oriented career, it is possible to complete a one-year fellowship with a focus in clinical cardio-oncology. The fellowship can be tailored to everyone's training needs. Due to the broad expertise of the UCSF Division of Cardiology, the fellowship can be combined with specific areas of interest in cardiovascular medicine including imaging, heart failure, interventional cardiology, preventive cardiology, vascular medicine, electrophysiology, and clinical/translational research and clinical trials. Cardio-oncology collaborates closely with other graduate programs at UCSF to allow for opportunities for graduate degrees (for example, the UCSF Training in Clinical Research (https://ticr.ucsf.edu)). All interested applicants for this one-year fellowship need to come with their own funding for the year.
The UCSF fellowship is modeled after previous fellowships directed by Dr. Moslehi at Brigham and Women's Hospital (2009-2014) and Vanderbilt University Medical Center (2014-2021). Because cardio-oncology and cardio-immunology are new fields, an important emphasis of the UCSF training is innovation and research. The program will continue to develop based on feedback from current fellows and faculty across divisions at UCSF.
UCSF Cardio-Oncology Fellows
The UCSF Section of Cardio-Oncology & Immunology is excited to report the recruitment of two cardio-oncology fellows (and aspiring physician-scientists) in 2022-2023.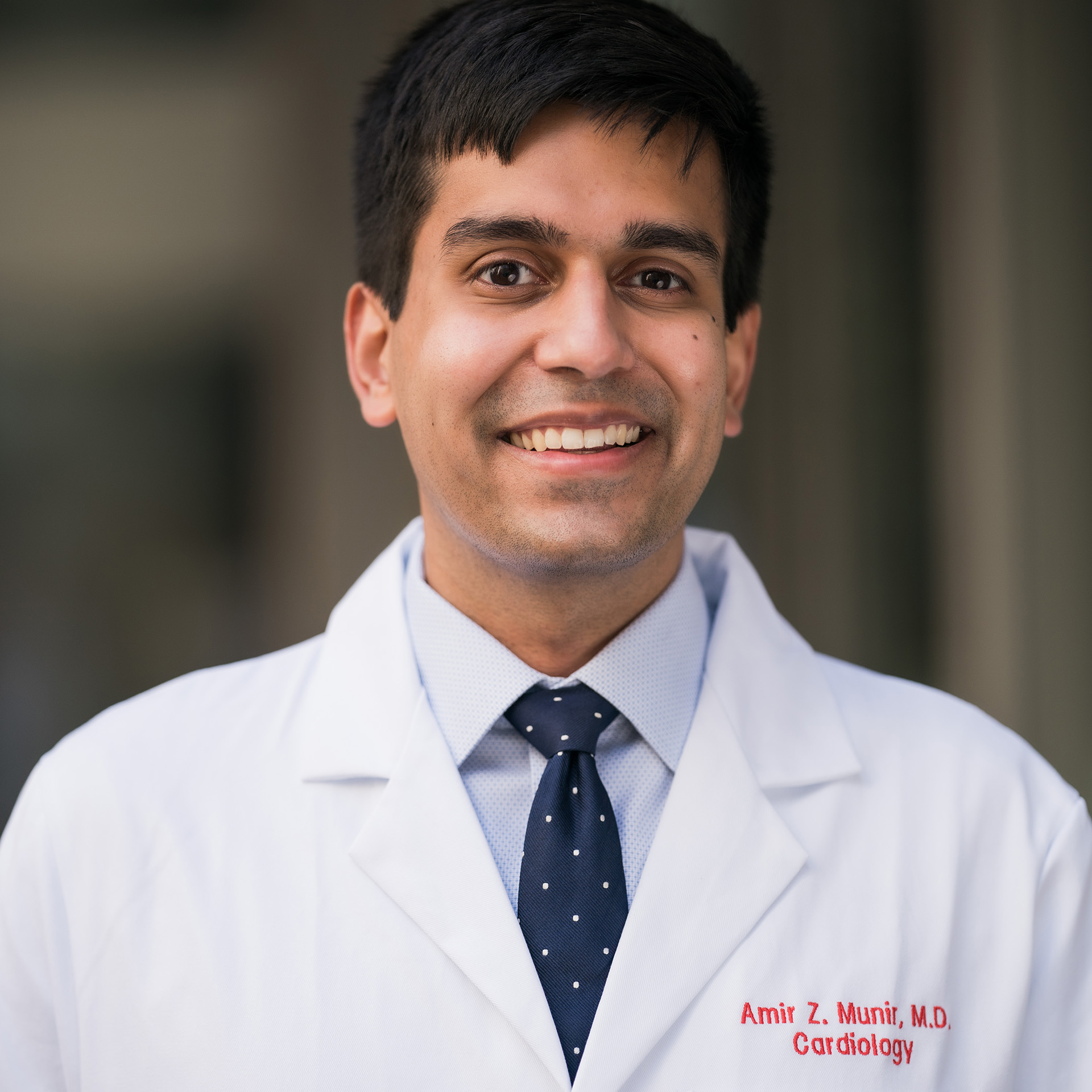 Amir Munir, MD
Amir Munir, MD is a current cardiology fellow at UCSF. He earned his bachelor's degree in Chemistry at Washington University in St Louis, and his MD at Case Western Reserve University School of Medicine. He completed his Internal Medicine Residency at Brigham and Women's Hospital in Boston. During medical school, Amir worked in the lab of Dr. Saptarsi Haldar and was subsequently awarded the Sarnoff Fellowship in Cardiovascular Research and spent a year in the laboratory of Dr. Eric Olson at UT Southwestern studying the role of cardiac and skeletal muscle microproteins encoded in putative lncRNAs. He plans to pursue a career as a physician-scientist studying the interplay of cardiology, oncology, and immunology. Outside the lab and hospital, he enjoys hiking, exploring San Francisco, and cheering on his Cleveland sports teams.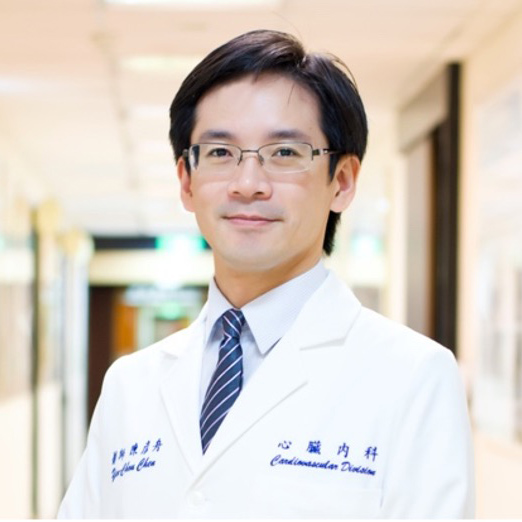 Yen-Chou Chen, MD, MBA
Yen-Chou Chen, MD/MBA is currently an attending cardiologist at Taipei Medical University Hospital and a PhD Candidate at Taipei Medical University. He obtained his MD at Chang Gung University and his MBA at the University of North Carolina at Chapel Hill. He finished his internal medicine residency and cardiology fellowship in Taipei Wanfang Hospital. He aspires to help heart failure patients with innovative treatment and advanced cardiac imaging. After MBA, he briefly worked at Bristol Myers Squibb to help introduce cancer immunotherapy to Taiwan, inspiring his passion for cardio-oncology. His PhD research focuses on ethnic distinctions and genetic susceptibility about VEGF TKI cardiovascular toxicity in the Asian population from clinical databases and biobanks. He hopes to develop an integrated cardio-oncology program in Asia to help patients solve the interaction among cancer biology, cancer therapy, and cardiovascular disease, especially in the fields of cardio-metabolism and cardio-immunology.
Cardio-Oncology Fellowship – Alumni
Brigham and Women's Hospital/Dana-Farber Cancer Institute (2009-2014)
• Matthew McGuiness, MD – 2012-2013
• John Groarke, MBBCh, MSc, MPH – 2013-2014

Vanderbilt University Medical Center (2014-2021)
• Nirmanmoh Bhatia, MD – 2016-2017
• Wendy Bottinor, MD – 2017-2018
• Kristopher Swiger, MD – 2017-2018
• Joe-Elie Salem, MD, PhD – 2017-2018
• Weijuan Li, MD, MS – 2018-2019
• Wouter Meijers, MD, PhD – 2019-2020
• Amar Parikh, MD – 2020-2021
• Isik Turker, MD – 2020-2021
• Matthew Fleming, MD, PhD – 2021