Faculty Spotlight: Ian Harris, MD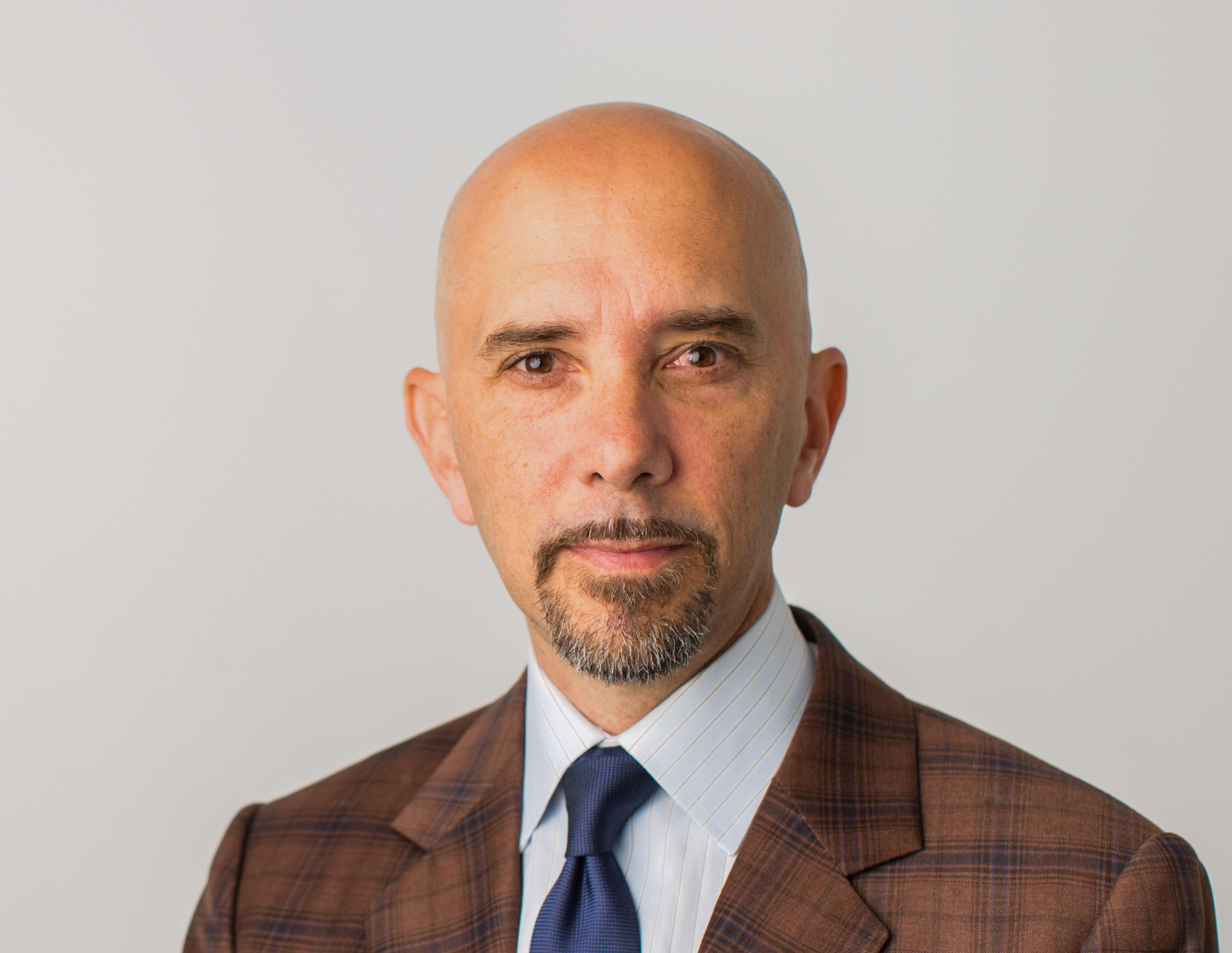 Fetal heart development is like an exquisitely choreographed ballet: if even a few dancers miss their cue, it can have serious consequences for the whole performance.
"Heart development in a human embryo takes place in a very short period of time, and involves a relatively small number of cells that have to be in the right place at the right time," said Ian Harris, MD, who directs the UCSF Adult Congenital Heart Disease (ACHD) Program. "The heart is so complex and its function so critical that there is very little tolerance of error. In clinic, we see very complex malformations of the heart, but even those probably represent 99 percent perfect development. Anything more severe than that and the fetus would not have survived."
Congenital heart defects – those present at birth – occur when a baby has abnormalities in the heart or nearby blood vessels. They are the most common human birth defects, and Dr. Harris has devoted his career to learning what causes them and how to best treat them.
Investigating How Hearts Develop
Dr. Harris was born in Palo Alto, grew up in Southern California and Hawaii, and earned his bachelor's degree in French literature from UC Berkeley. After teaching high school chemistry, he earned his medical degree from UCSF and completed internal medicine residency and a research fellowship at Washington University School of Medicine and Barnes-Jewish Hospital in St. Louis, Mo., studying cell signaling and its role in heart growth.
Intrigued by science, Dr. Harris decided to become a cardiologist. He completed his cardiology fellowship at UCSF, working closely with ACHD pioneer Elyse Foster, MD, followed by another research fellowship working in the lab of Brian Black, PhD, a developmental biologist in the UCSF Cardiovascular Research Institute. Dr. Harris studied how the pulmonary artery and aorta – two major blood vessels that carry deoxygenated blood to the lungs and oxygen-rich blood to the body – develop in the embryo, and what can go awry.
"If you look at human congenital heart defects, a disproportionate number of them involve abnormalities of that process, and we lump those together into what are called 'conotruncal anomalies,'" said Dr. Harris. These include many defects that result in low blood oxygen level that cause blue baby syndrome, also known as cyanotic heart disease. The most common is a disorder called tetralogy of Fallot, which includes four defects of the heart and its major blood vessels.
While these congenital heart defects present as structural abnormalities, Dr. Harris was particularly interested in studying how problems with genetic regulation could play a role in how these defects arise and how they play out over the course of a patient's lifetime. "We've had a rudimentary understanding of these defects that is derived more from anatomy and physiology, but now with discoveries in fields like molecular biology, developmental biology, and developmental molecular genetics, we're on the verge of understanding more about how some of these things work," he said. "Some of the complications that we see in adults who were born with congenital heart disease are not just the inevitable result of some palliative operation [they had as infants or young children], but rather could be the result of primary patterning defects that occur during development…. It's a reasonable hypothesis to think that their hearts were molecularly patterned in an abnormal way, and it's not until 20 or 30 years later that we start seeing problems develop."
Providing Lifelong Care
Before the modern era of surgery, most children with complex heart defects died early. Fortunately, thanks to major advances in the last several decades, most babies with congenital heart defects are now living into adulthood. "In North America, roughly two-thirds of all congenital heart disease patients are adults," said Dr. Harris. "There has been a rapid development in the field as we have come to grips with that reality. The field went from being an almost esoteric backwater to being recognized in 2012 by the American Board of Medical Specialties as its own specialty."
Most of these patients need lifelong care, and the UCSF ACHD Program is a truly multidisciplinary effort. The core faculty includes both pediatric and adult congenital cardiologists, interventional cardiologists, and electrophysiologists, as well as maternal-fetal medicine specialists, medical geneticists, and surgeons.
"The guidelines say that patients with simple congenital heart disease should be seen at least periodically by ACHD-certified cardiologists at a major center, and patients with complex congenital heart disease should receive ongoing clinical care from an ACHD cardiologist at a major center, and receive all their surgical and interventional care at a center like UCSF," said Dr. Harris.
To serve the needs of this growing population, Dr. Harris and his colleagues provide clinics at the Parnassus, Mission Bay, and UCSF Benioff Children's Hospital Oakland campuses. They have also established outreach clinics in Berkeley, Santa Rosa, Salinas and Modesto to make it easier for patients to receive specialty ACHD care without having to travel all the way to San Francisco for routine appointments.
Dr. Harris is committed to partnering with local internists and cardiologists to provide collaborative care. "Certainly, patients with very complex congenital heart defects should receive care at a place like UCSF," he said. "On the other hand, patients with relatively simple defects are competently managed by local cardiologists and internists with intermittent specialty input and guidance from a place like UCSF.
"As this population grows, it's not realistic or necessary for every ACHD patient to come to UCSF for all of their cardiology care," said Dr. Harris. "My overall goal is to create a system that empowers local physicians to do what they do well, and provides them the support they need. The first ingredient is to respect the referring physician, be available to them, and understand how things look from their perspective to create a clinical collaborate that plays to everybody's strengths."
The UCSF ACHD Program has tripled its patient volume in recent years. It now provides about 2,500 visits annually to about 1,600 individual patients, making the program one of the five largest in the country. In addition to opening outreach clinics in the East Bay, North Bay, South Bay, and Central Valley, the program collaborates with pediatric cardiologists in the region, working together to help transition young adults from pediatric to adult cardiology care. This is an important juncture, since many ACHD patients are not under the care of a cardiologist and only re-enter the medical system when they run into problems related to their ACHD many years later.
The UCSF ACHD Program sees patients with a wide range of conditions. On the simple end of the spectrum, these include bicuspid aortic valve – in which the aortic valve only has two flaps instead of three – as well as atrial and ventricular septal defects, which are holes in the wall separating the right and left sides of the heart. V.S. Mahadevan, MD, the William W. Parmley Endowed Chair in Cardiology and a congenital interventional cardiologist at UCSF, has developed many innovative, non-surgical approaches to closing these holes and replacing heart valves in the cardiac catheterization lab. Some of the more complex defects include Tetralogy of Fallot, and conditions in which the pulmonary artery or aorta are in the incorrect position.
"One of the most attractive things about congenital heart disease is that it's so diverse and varied," said Dr. Harris. "Every week I see anatomical defects I've never seen before, or patients with unpalliated defects who are well beyond an age where I would have thought that they would have survived."
"Dr. Harris is an extremely dedicated and talented cardiologist who cares deeply about his patients and is nationally recognized as an expert in Adult Congenital Heart Disease," said Dr. Foster, one of his mentors who is now a professor emeritus. "He has developed specific expertise in genetically based structural heart disease, including the aortopathies associated with Marfan syndrome and related diseases. Additionally he has worked with colleagues in obstetrics and gynecology to serve pregnant patients with cardiac disease."
Supporting Healthy Pregnancies
That program is the Pregnancy and Cardiac Treatment (PACT) clinic, which is one of the only programs in the country to offer a multidisciplinary approach for women with ACHD who are pregnant or thinking of starting a family. "Many heart defects are associated with much higher risks to a woman's own health and to a successful pregnancy, and there is a perception in the medical community that most of these defects are absolute contraindications to pregnancy," said Dr. Harris. "But we have found at UCSF that most of these conditions can be managed successfully."
PACT brings together experts from cardiology, maternal-fetal medicine, obstetrical anesthesiology, perinatal genetics, nursing and other disciplines. The team offers preconception counseling, outlining possible risks of pregnancy and identifying defects that could be passed on to a child. They can conduct a functional assessment of a woman's ability to exercise, demonstrating how her heart might respond to the extra demands of carrying a fetus, and may perform advanced imaging or cardiac catheterization to evaluate the heart and any repairs it has already undergone. In some cases, the team may recommend prophylactic surgery or intervention to improve the heart's ability to tolerate pregnancy.
During pregnancy, women are carefully monitored, and the fetus may also undergo echocardiography to assess for any congenital heart defects of its own. If there are problems with the fetus's heart, the family is connected with the UCSF Fetal Treatment Center. In collaboration with the high-risk obstetrics group, the team also develops a strategy to manage stress on the mother's heart during labor. Even after a successful delivery, the new mother is carefully monitored, since it takes about a month for hormonally related changes to the cardiovascular system to revert to a pre-pregnancy state.
"The PACT clinic makes it easier for patients, because it's 'one-stop shopping,'" said Dr. Harris. "In one visit, they can see their obstetrician, cardiologist and anesthesiologist, and get their echocardiogram, ECG, and prenatal testing. It's been very well-received by patients and referring doctors."
Training Future Leaders
In addition to his own research, Dr. Harris also enjoys mentoring the next generation of ACHD specialists. UCSF was one of the first centers in the country to launch an ACHD fellowship program certified by the Accreditation Council for Graduate Medical Education (ACGME), and its graduates have gone on to become leaders in the field.
For example, Anu Agarwal, MD, recently joined the UCSF faculty, and has a productive research program focused on understanding determinants of later outcomes of ACHD patients. Aarthi Sabanayagam, MD, is a faculty member at Nationwide Children's Hospital in Columbus, Ohio, another leading ACHD program which is affiliated with Ohio State University. Ahmed Kheiwa, MD, leads the ACHD program at Loma Linda University Health in Southern California.
"The most rewarding part of my career aside from the actual care of patients is to see our trainees go on to successful careers," said Dr. Harris. "It's been very satisfying to see that they're all doing really impressive things."
"Dr. Harris is a master clinician with in-depth understanding about developmental biology, congenital heart disease and genetics along with other areas of cardiology," said Dr. Agarwal. "He is an amazing human being, always ready to go an extra mile for his patients and colleagues."
Combining Research and Clinical Care
In addition to caring for ACHD patients at UCSF, Dr. Harris spends two weeks a year volunteering at a clinic in the Solomon Islands in the South Pacific, providing general medicine and cardiology care to patients there. He is married to Grace Lin, MD, a faculty member in the UCSF Division of General Internal Medicine. Together they have a young daughter, Maya.
Dr. Harris has been able to follow some ACHD patients since he joined the UCSF faculty over a decade ago, and looks forward to caring for them in the future. "I like getting to know patients over time, and seeing them go through their lives and do the normal things that people should expect to do, like start a family and have a job," he said. "Those things have been rewarding to me.
"At UCSF, we have the leading group in developmental cardiology in the world, as well as a robust ACHD program," said Dr. Harris. "It's been great to marry these two interests, and to leverage the basic science resources at UCSF to understand congenital heart disease."
– Elizabeth Chur