Faculty Spotlight: Chris Barnett, MD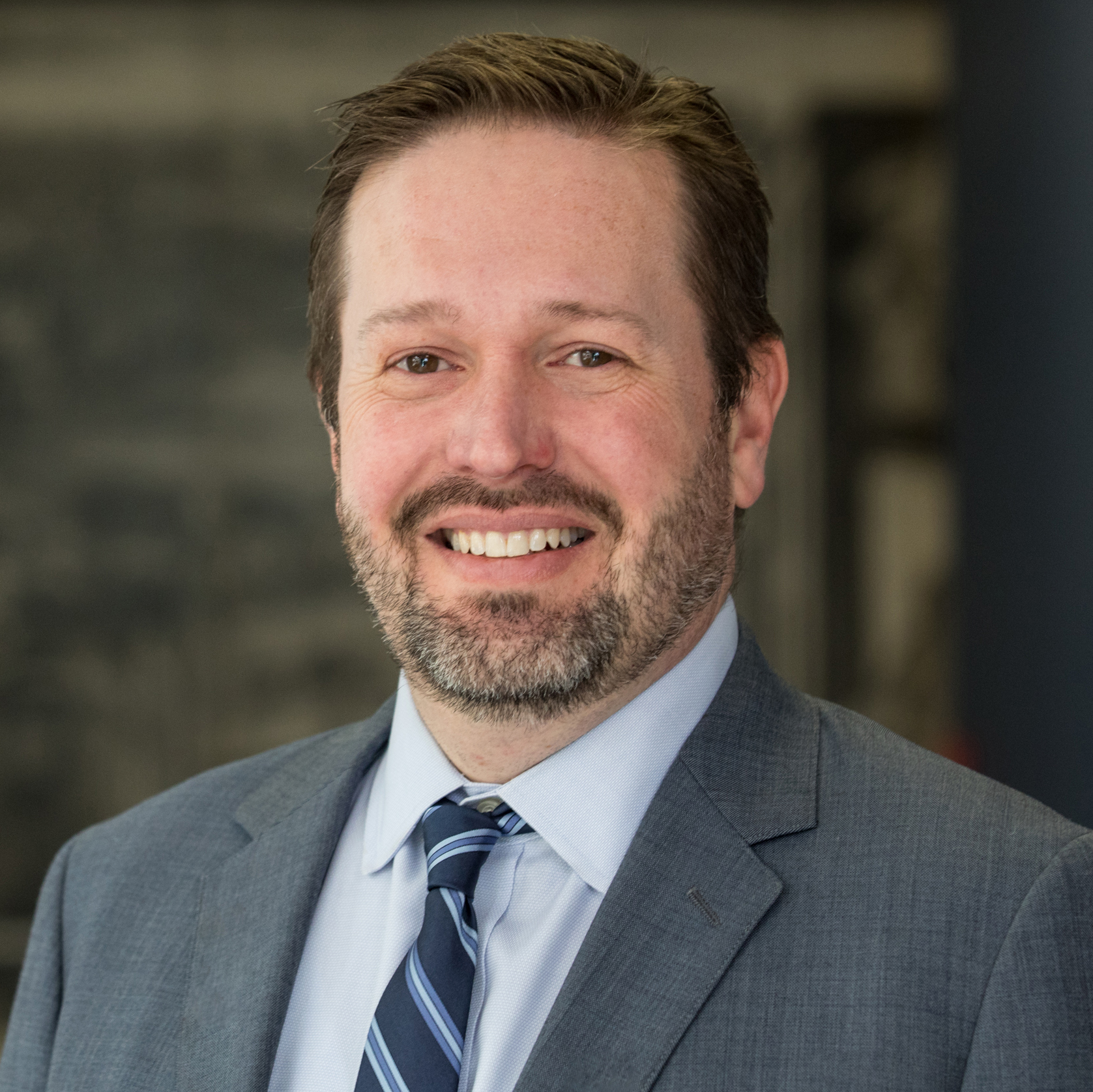 Critical Care Cardiology: A New Approach to Care
Coronary Care Units were first created in the 1960s to care for patients who developed life-threatening abnormal heart rhythms within a few days of suffering a heart attack. This innovation, plus new medications, procedural interventions, and increased focus on exercise, diet and smoking cessation, helped significantly decrease mortality from heart attacks.
However, patients hospitalized today for heart disease are often far more complex. The Division of Cardiology recently recruited critical care cardiologist Chris Barnett, MD, MPH, who brings his dual expertise in cardiology and intensive care to the Cardiac Intensive Care Unit (CICU), which was created a few years ago to provide optimal care to these acutely ill patients.
"In addition to heart disease, our patients may have liver failure, kidney failure and complex infections," said Dr. Barnett, director of the CICU and founding chief of the Critical Care Cardiology section within the Division of Cardiology – one of the country's first such sections at an academic medical center. "Our critical care cardiologists manage all these issues, in addition to being experts on caring for the heart. [Chief of the Division of Cardiology] Dr. Jeff Olgin is really visionary to create a new section devoted to this disruptive new subspecialty. It's a bold statement that puts UCSF on the leading edge of transformation as a clinical and research institution."
Leading Multidisciplinary Teams
Recent studies suggest that physicians who are dually trained in both cardiology and critical care medicine, or devote significant clinical time to honing this combined expertise, may be better able to care for the sickest heart patients. Another study suggests that staffing CICUs with dedicated teams with deep expertise in these areas is associated with better outcomes compared with having many different attending physicians rotating through for shorter stints.
"In addition to building procedural skills and technical knowledge, one of the most important principles in critical care medicine is how to effectively lead a multidisciplinary team," said Dr. Barnett. "We quarterback care, coordinating the expertise of interventional cardiologists, cardiothoracic surgeons, electrophysiologists and other subspecialists, as well as nurses, respiratory therapists, pharmacists and nutritionists. We ensure that everyone works together optimally to support patients through their critical illness and achieve the best possible patient outcomes."
With the advent of many new cardiac procedures and treatments, patients who may have succumbed to heart disease in the past have more options available to them than ever before. "Some of these procedures are quite invasive and taxing on the body, but having a critical care cardiologist on the team can often help even very frail patients become eligible for these potentially life-saving interventions," said Dr. Barnett. "We're the portal to entry for many patients, especially those with heart failure who get a VAD [ventricular assist device] or heart transplant, or a complex electrophysiology procedure. We 'prehab' patients, getting them in the best shape possible so they have a better chance of surviving the operation or procedure and having good outcomes, and often take care of them afterwards."
In addition, the CICU attending physician is the point person for responding to cardiogenic shock – a life-threatening condition which develops when a patient's heart is suddenly unable to pump sufficient blood to the body. It requires immediate treatment to prevent multi-organ failure and high mortality. Building on the foundational work of Richard Cheng, MD, who started a cardiogenic shock program at UCSF a few years ago, CICU attendings are now also the leaders of the shock team. Because they are onsite full-time, rather than rotating through for shorter assignments, they can detect cardiogenic shock early on, quickly mobilizing the multidisciplinary team needed to treat it effectively.
Because the CICU cares for gravely ill patients, and Dr. Barnett and his team are also experts in navigating end-of-life care. "For patients who are unable to recover from their illness, we don't stop providing care," he said. "We just change the way we care for them by helping them achieve their goals for their remaining time, such as spending time with loved ones and helping them experience comfort and dignity at the end of life."
Transcending Silos
Dr. Barnett grew up in Mesa, Ariz., where his father was a primary care doctor. "I loved science and wanted to help people, and medicine seemed like a good way to combine those interests," he said. He earned a bachelor's degree in chemistry, his medical degree, and a master in public health degree, all from Northwestern University.
During his training, he was fascinated by cardiac physiology, as well as the rapidly advancing technologies and treatments to care for patients with heart disease. He also was inspired by the critical care specialists he trained with during residency. "They were really smart and kept the whole patient picture in mind," said Dr. Barnett. "As I did my critical care and cardiology rotations, I liked where the overlap was between those two fields, which were getting closer and closer together. I felt there would be a future in it. The combination of caring for people when they're at their most vulnerable, when they're really sick and you have the chance to do the most good for them, along with a specific focus on cardiac physiology, was appealing. There were a lot of new advances in the field that would allow us to help the sickest people with cardiovascular disease."
After finishing his internal medicine residency at Northwestern Memorial Hospital in Chicago, he completed a critical care medicine fellowship at the National Institutes of Health (NIH) in Bethesda, Md., and a cardiology fellowship at UC San Diego. "At that time, the NIH was one of the few places that offered a pathway to train in critical care and a specialty other than pulmonary medicine, and many of the early critical care cardiologists came from that program," said Dr. Barnett. "They were very forward-thinking, and weren't constrained by traditional pathways for training in critical care medicine."
Caring for Vulnerable, Critically Ill Patients
After his training, Dr. Barnett was recruited to the Zuckerberg San Francisco General (ZSFG) Division of Cardiology faculty, where he read echocardiograms, cared for patients in clinic and in the hospital, and attended on the Advanced Heart Failure Service. "It was a very rewarding place to work, and a privilege to care for that patient population," he said. "They have exceptional faculty there, and I loved going to work there every day."
He also started the ZSFG Pulmonary Hypertension Clinic, caring for patients with a type of high blood pressure which affects the lungs and the right side of the heart. "These patients are super sick, and have very complicated physiology," said Dr. Barnett. "It's a rare disease, and every single patient is a diagnostic and therapeutic dilemma. I like finding ways to help extend their lives, manage their symptoms, and make each day the best it can be.
"Chris Barnett was a star faculty member at San Francisco General, and was a most popular clinician, educator and colleague," said Nora Goldschlager, MD, Professor Emerita of Medicine in the ZSFG Division of Cardiology. "His devotion to problem-solving in patients with severe cardiac conditions was a particular strength. On rejoining us at UCSF in 2021, he has brought what is essentially a new program to the Division of Cardiology – that of critical care cardiology. The excitement of beginning this program is palpable. Everyone looks forward to its operationalization, and to working with this dynamo."
"Chris Barnett started his faculty career with us at Zuckerberg San Francisco General and quickly took the care of our sickest patients with pulmonary hypertension and in the ICU up too many notches to count," said Ann Bolger, MD, Professor Emerita of Medicine in the ZSFG Division of Cardiology. "His meticulous and respectful care reflected his deep humanity and commitment to training us all to do more, better."
Discovering New Knowledge
After four years on the ZSFG faculty, Dr. Barnett was recruited to Medstar Washington Hospital Center in Washington, D.C., where he served as director of the Medical Cardiovascular Intensive Care Unit and director of the Pulmonary Hypertension Program. "Medstar is an urban safety net hospital with a robust cardiac surgery and advanced heart failure program," he said. "In addition to being a trauma hospital, it does a lot of heart transplant and LVADs (left ventricular assist devices) and really complex vascular surgeries. It was a wonderful opportunity to work in the safety net where there's also really exceptional, cutting-edge technology."
In addition to providing excellent patient care at Medstar, Dr. Barnett also established a productive research program to discover more about the new frontier of cardiac critical care. He serves on the steering community of the Critical Care Cardiology Trials Network (CCCTN), a recently established network coordinated by the TIMI Study Group based at Brigham and Women's Hospital, an affiliate of Harvard Medical School, and Medstar became one of the founding centers in the network.
Dr. Barnett also hired a cadre of critical care cardiologists, including Alexander Papolos, MD, a graduate of the UCSF Cardiology fellowship program. In partnership with CCCTN, Dr. Papolos and Dr. Barnett collaborated on an article demonstrating that patients who received care at medical centers with cardiogenic shock teams were more likely to receive state-of-the-art care and experience lower mortality rates.
Bringing Care to the Next Level
Dr. Barnett was delighted to rejoin the UCSF faculty in September 2021. "Everyone at UCSF is exceptional – each individual is truly at the top of their game," he said. "I'm looking forward to working with my colleagues to move the care of complex patients to the next level by further improving our teamwork and multidisciplinary collaborations. By leveraging the skills of world-class experts in each field, having access to state-of-the-art therapies and interventions, and working together even more closely, I'm excited to develop new models of care for the sickest patients."
His CICU team includes three other faculty members with considerable experience caring for acutely ill heart patients – Harsh Agrawal, MD, Dr. Cheng, and Krishan Soni, MD, MBA – as well as critical care cardiologist Connor O'Brien, MD. Dr. Barnett also recently recruited Sam Brusca, MD, another critical care cardiologist who joined the faculty in July after completing his general cardiology fellowship at UCSF.
With the recruitments of Dr. Barnett and Dr. Brusca and the creation of this new section within the Division of Cardiology, UCSF is entering a new era in the care of critically ill cardiac patients. "Chris Barnett has been one of the pioneers in recognizing the important interface between medical-surgical critical care and cardiology," said Henry Masur, MD, chief of the Critical Care Medicine Department at the NIH Clinical Center. "At NIH and each institution he's worked at since, Chris has been the 'go-to' master clinician for the most complex cases, and the educator who motivates the very best students to follow in his footsteps.
"For example, Sam Brusca is one of the best and brightest who was motivated by Chris's mentorship, and who also brings to UCSF extraordinarily broad critical care and cardiology skills, as well as a promising research program," said Dr. Masur. "The two of them further enhance UCSF's national leadership in cardiology and critical care – and in this combined discipline. They are two of our very best graduates!"
Dr. Barnett has a particular interest in pulmonary hypertension, a type of high blood pressure which affects the lungs and the right side of the heart. He cares for these patients both in the CICU and the UCSF Pulmonary Hypertension Clinic, one of the leading programs on the West Coast.
Pioneers in a New Field
In addition to expanding his team of critical care cardiologists, Dr. Barnett plans to scale up research efforts. He brought the research portfolio he developed at Medstar to UCSF, using the CCCTN as a base to build local research efforts. Dr. O'Brien is the principal investigator on UCSF's current investigations, collaborating with CCCTN partner sites across the country. "Connor has some innovative ideas, and we're looking forward to helping build up the CCCTN research platform nationally so we can do even more research moving forward," said Dr. Barnett.
Conducting investigations in critical care cardiology is just as important as other cardiology subspecialties, but requires a different approach than fields such as preventive cardiology, which could have tens of thousands of patients enrolled in randomized clinical trials of hypertension or cholesterol medications. By comparison, critical care cardiology as a field cares for many fewer patients per year, but has access to vast troves of clinical information about each patient. Dr. Barnett, Dr. O'Brien and their colleagues want to leverage this rich resource to learn how to redesign cardiac critical care and test new therapies to improve outcomes for some of the most acutely ill hospitalized patients.
Training Future Leaders
Dr. Barnett also plans to launch a cardiology critical care fellowship program to train future generations of this new breed of subspecialist. As he, Dr. O'Brien and their colleagues outlined in a recent article, critical care cardiology is a rapidly evolving field, yet so far there are only a handful of training programs in the country.
"We'll train people who have already completed a general cardiology fellowship who want to become critical care cardiologists," said Dr. Barnett. "They will have the opportunity to learn from the best, working with UCSF faculty who are leaders in their respective fields. Our trainees will also have the opportunity to become experts in using advanced therapies for critically sick people which are only available at specialized centers like UCSF."
Those include modalities such as heart transplant, VADs, extracorporeal membrane oxygenation (ECMO) – which uses a bedside machine to temporarily replace the function of the heart and lungs while those organs recover – and the Impella, a miniature heart pump which can be temporarily placed inside the heart via a catheter.
"The core of the cardiology critical care fellowship will be training people how to take down silos and collaborate in teams with a variety of specialists," said Dr. Barnett. "It's not enough for each person to do their job independently. Part of what we will train our fellows to do is to understand the value of what each team member contributes, and to create a highly collaborative environment where everybody feels included and respected. It's only by ensuring that everyone is working together in the best way possible that we can optimize patient outcomes."
Dr. Barnett appreciates the cognitive and emotional challenges of his work. "I really enjoy the privilege of helping people when they're at their sickest and most vulnerable," he said. "I'm thrilled to return to UCSF to help lead development of critical care cardiology at this exciting time, and look forward to building a robust research, educational and clinical care program that will hopefully transform the care of critically ill patients."
Besides medicine, Dr. Barnett enjoys hiking, traveling internationally, and sharing dinner and good wine with friends.
-       Elizabeth Chur