Cardio-Oncology and Immunology Celebrates 1 Year Anniversary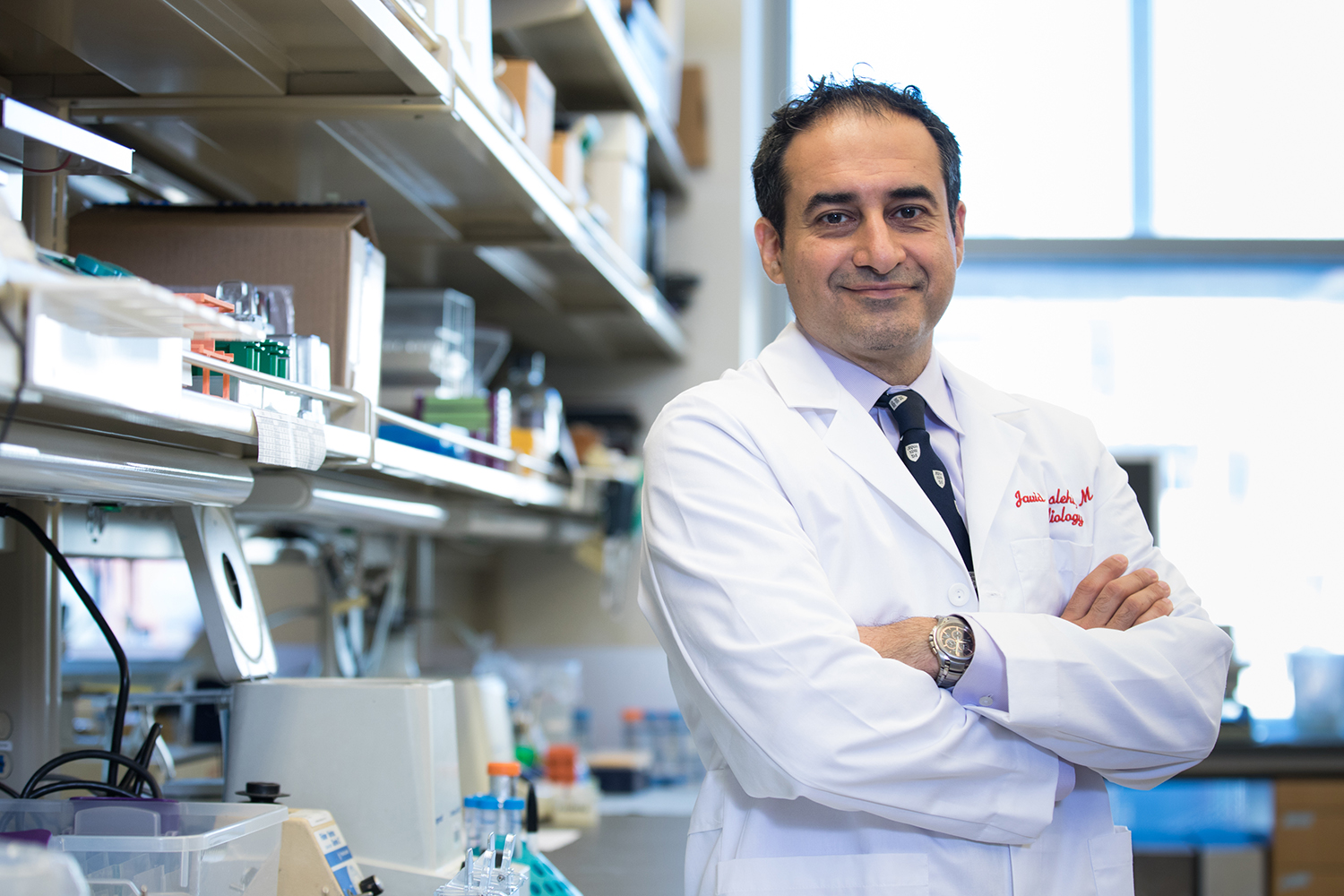 UCSF's Cardio-Oncology and Immunology Section was established in 2021 by Dr. Javid Moslehi, Associate Professor of Medicine and William Grossman Distinguished Professor of Cardiology. The section has had many accomplishments in the past year. In his own words, Dr. Moslehi summarizes these accomplishments using UCSF's three core missions.  
CLINICAL CARE: Cardio-Oncology and Immunology is now a group of five attending physicians, two fellows, a nurse and clinic coordinator providing high quality care for our cardio-oncology patients. Our latest recruit is Dr. Amy Lin, who graduated from Brigham and Women's cardiology fellowship last year and started seeing patients with us in November 2022. Amy is interested to establish a CHIP-CV disease clinic. Dr. Jaya Mallidi has established a cardio-oncology clinic at SFGH and is especially interested in serving the underserved populations. Our group is pushing the field forward by novel innovative clinical programs. We will be launching a center for cardio-immunology in the spring of 2023 and have already formalized protocols and clinical algorithms for specific cardiotoxic therapies including a 5-FU vasospasm protocol (led by Dr. Alan Baik). We have been able to provide expertise in new areas for our cardiology division; some of these are outlined in the link below.
Cardio-Oncology and Immunology Areas of Expertise
EDUCATION: One of the accomplishments I was most proud of at Vanderbilt was putting together the first Graduate Medical Education (GME) approved cardio-oncology fellowship in the U.S. (and really in the world). It took a lot of hard work (and lots of recruiting), but we now have a similar program at UCSF and have successfully recruited two fellows this inaugural year. Both are outstanding and two of the smartest people I have ever worked with. Amir Munir is one of our UCSF general cardiology fellows who obtained one of the prestigious Chan Zuckerberg Fellowships. YC Chen approached me from his native Taiwan. While I was initially unsure of accepting a second fellow in our inaugural year, I was blown away after talking to him. YC has been in Taiwan most of his life. However, after medical school, he had a stint internship at Bristol Myers Squibb, and then decided to get an MBA! He was accepted at University of North Carolina. He then completed his fellowship in cardiology back in Taipei Medical University (by far the most prestigious program in Taiwan). At that point, he was approached by his supervisors to be trained in this new field of cardio-oncology so he could set up a similar program in Taiwan. He looked at several programs in the US and realized the best place for him to train was here at UCSF. You can read more about our fellowship and our fellows here:
Cardio-Oncology and Immunology Fellowship
Besides the cardio-oncology clinical fellowship, our section offers outstanding training for PhD scientists who are interested in understanding fundamental biology in cardio-oncology and cardio-immunology. Because of the existence of the translational and clinical arm of the section, there are ample opportunities to translate laboratory findings into novel diagnostic and therapeutic strategies for our patients. The Section is already formalizing a number of collaborations with biotech/pharmaceutical companies for these opportunities.
RESEARCH: I feel especially proud of what we have been able to accomplish through our research program. We now have 3 large grants from the National Institutes of Health (so called "R01 funding"); I am "co-investigator" on four other NIH R01 grants that allows us to interact with other outstanding team of researchers. These resources are helping us push the field forward and we have a lot to show for it. Every member of my group is encouraged to apply for and obtain funding. Alan Baik in our group was a recipient of the Stanley J. Sarnoff Scholar award. Amir Munir is a Chan Zuckerberg Fellow and YC Chen was able to obtain a competitive internal funding from Taiwan to come work with us.
Along with Mandar Aras and Alan Baik, we have been able to establish an international database of a form of myocarditis that we discovered. The database involves more than 120 institutions. We have also generated basic models in cardio-oncology and cardio-immunology and have several very high-profile publications including a paper in Nature and Science Translational Medicine. Summaries are included here:
UCSF Study Sheds Light on the Reasons Behind Sex Differences in Myocarditis
T cells specific for α-myosin drive immunotherapy-related myocarditis
Finally, our models in the laboratory have very real relevant to how we can better provide care for patients with inflammatory heart disease. We have a major paper in review where we show efficacy in treating a very deadly form of myocarditis with novel agents where we have successfully treated about 40 patients. We are already thinking about the next steps and have early discussions about making our treatment approaches even more potent.
I am grateful for the support of UCSF and happy to work with such incredible colleagues.