3rd Year - General Cardiology Fellows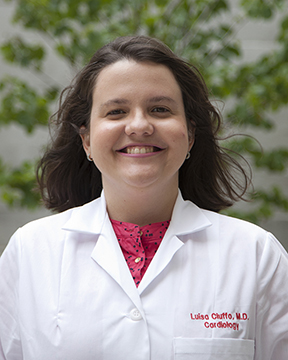 Luisa Ciuffo
Hometown: Salvador, Brazil
Undergraduate: Universidade Federal da Bahia
Medical School: Universidade Federal da Bahia
Residency: University of New Mexico
More
Clinical Interests: Electrophysiology and Cardiac Imaging
Research Interests: Mechanisms of Atrial Fibrillation and AF Ablation outcomes
Why did you choose UCSF?: Excellent clinical training combined with great research opportunities, all of this in San Francisco!
Hobbies and/or Fun Fact: As a good Brazilian, I'm a big fan of soccer. I also enjoy spending my free time with my family finding different places to hike around the city.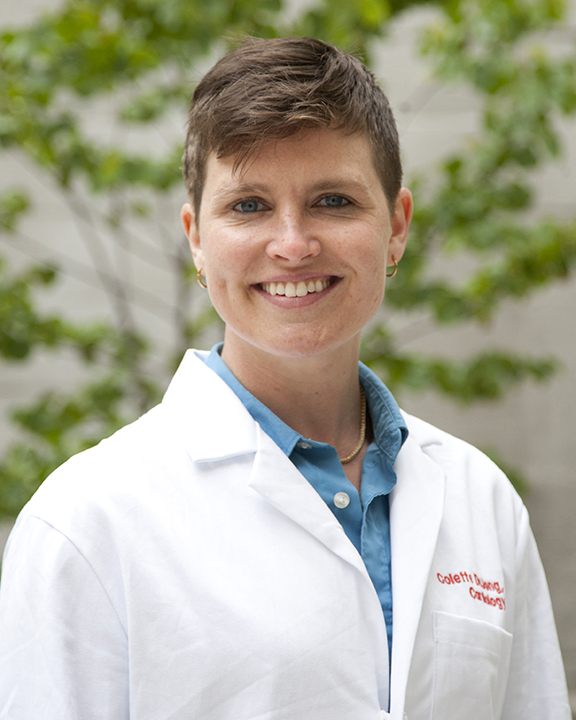 Colette DeJong
Hometown: Urbana, IL
Undergraduate: Brown University
Medical School: UCSF
Residency: UCSF
More
Clinical Interests: TBD within cardiology - still exploring!
Research Interests: ​​​Healthcare access and affordability
Why did you choose UCSF?: 3-hospital system with a strong social mission, in addition to amazing clinical training and research opportunities
Hobbies and/or Fun Fact: Surfing and exploring the California coast with my partner Laura and our dog Gary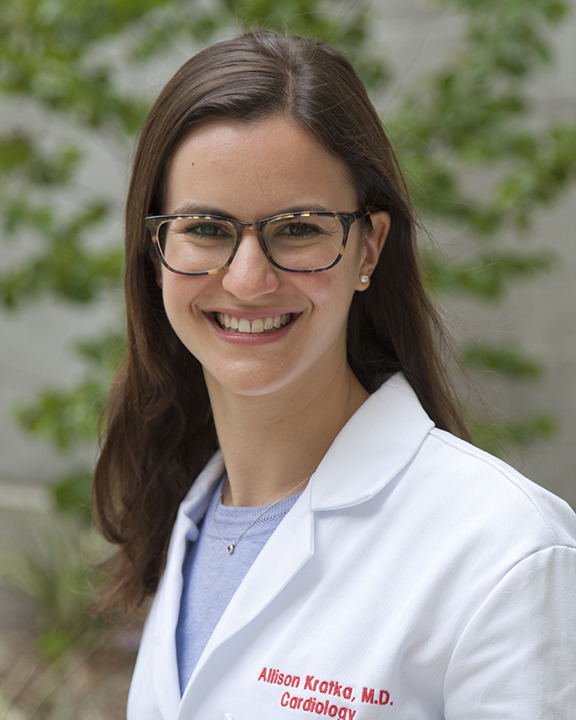 Allison Kratka
Hometown: Eugene, OR
Undergraduate: Duke University
Medical School: Duke University
Residency: Brigham and Women's Hospital
More
Clinical Interests: General cardiology 
Research Interests: Health policy and health services research
Why did you choose UCSF?: Aside from the excellent and diverse clinical training, I was drawn to the camaraderie among the fellows, strong representation of women, welcoming faculty, and of course, the city of SF is a plus!
Hobbies and/or Fun Fact: I love hiking, running, cycling, skiing and exploring new restaurants. Also trying all of the delicious coffee SF has to offer!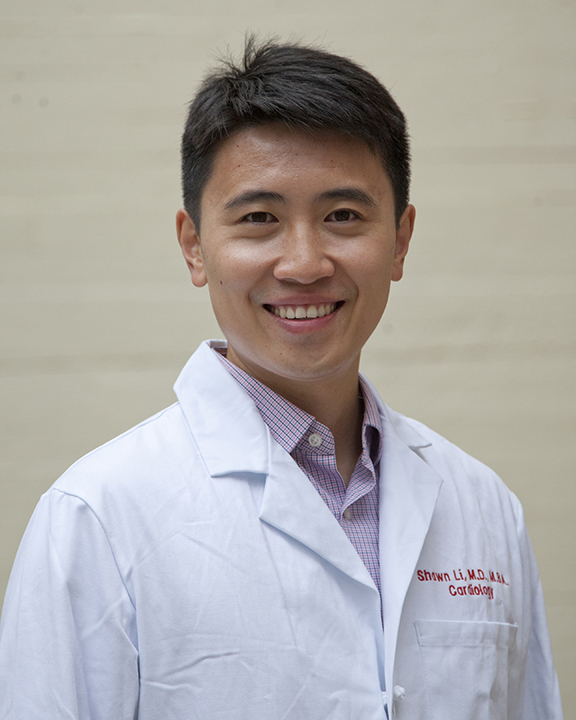 Shawn Li
Hometown: Fremont, CA
Undergraduate: UC Davis
Medical School: Dartmouth
Residency: Massachusetts General Hospital 
More
Clinical Interests: Valvular heart disease
Research Interests: Physiology and imaging of valvular heart disease in patients with heart failure
Why did you choose UCSF?: Rigorous clinical training coupled with world-class research opportunities, not to mention all in an incredible city. 
Hobbies and/or Fun Fact: Road cycling, making/eating hand-pulled noodles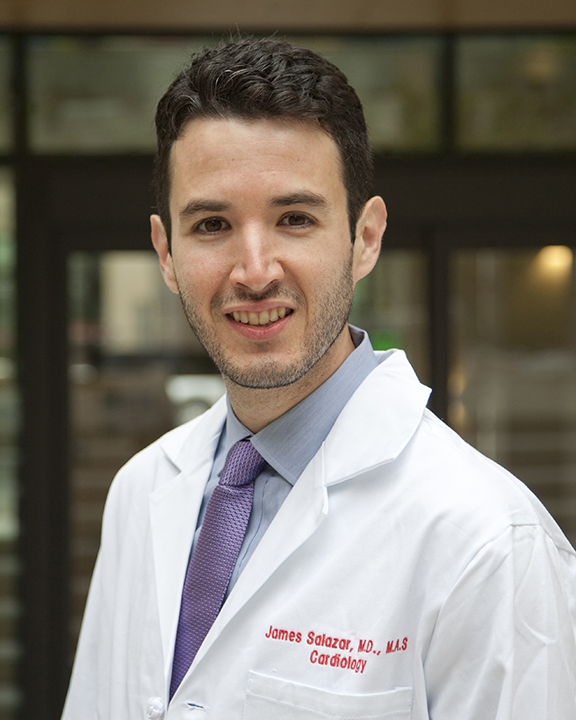 James Salazar
Hometown: Austin, TX
Undergraduate: The University of Texas at Austin
Medical School: UCSF
Residency: UCSF
More
Clinical Interests: Electrophysiology, Interventional Cardiology
Research Interests: Cardiac arrest, sudden cardiac death, and risk-stratification of fatal arrhythmias. Death certificate accuracy and autopsy utilization. Diversity in medicine, academia, and scientific journals.
Why did you choose UCSF?: UCSF has been my clinical and research home for the past 8 years! I had many reasons to stay: inspiring colleagues and clinical/research mentors, a diverse patient population, a tremendous cardiology and electrophysiology program, and an overarching UCSF culture that prioritizes inclusivity and social justice. Not to mention all that the amazing city of SF and the bay area has to offer!
Hobbies and/or Fun Fact: I love being active. When I'm not working, there's a good chance I'm playing tennis or soccer. When I was a medical student, and there was a ping pong table at UCSF, I'd go hit between lectures (I played for the club table tennis team during undergrad) – I would love for UCSF to bring the table back!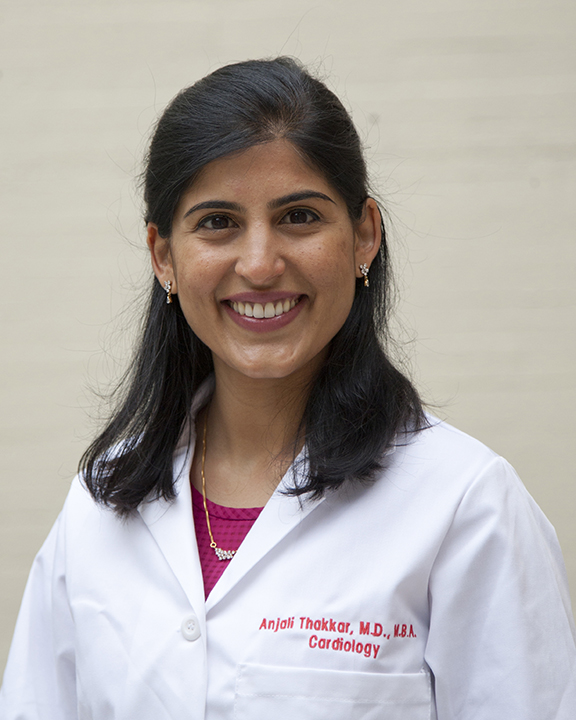 Anjali Thakkar
Hometown: San Jose, CA
Undergraduate: Massachusetts Institute of Technology
Medical School: Harvard Medical School
Residency: UCSF
More
Clinical Interests:

 
General cardiology; echo and cardiac imaging
Research Interests:
 ​​​​Digital health; cardiovascular outcomes in vulnerable populations
Why did you choose UCSF?:

 
I chose UCSF for many reasons. First, UCSF offers an incredible breath of clinical training through rotations at three very different hospitals. I was also attracted to the collaborative culture and strong representation of women among fellows and faculty in Cardiology at UCSF. Finally, I'm excited to continue my research and to explore opportunities in digital health at UCSF.
Hobbies and/or Fun Fact:
 My new and favorite hobby is playing with our new 2-month old son, Advait, and sharing in his joy as he explores the world! I also enjoy practicing Bharatanatyam, a form of classical Indian dance that I've been learning since I was 6.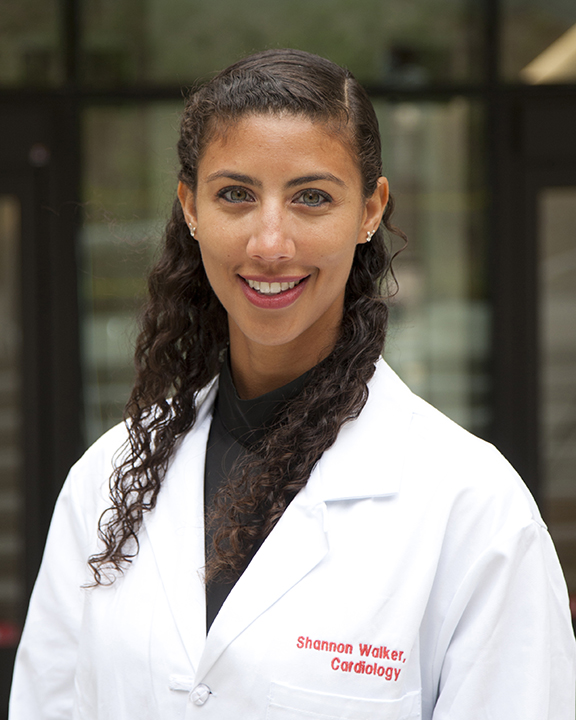 Shannon Walker
Hometown: Purcellville, VA
Undergraduate: Princeton University
Medical School: Johns Hopkins
Residency: Johns Hopkins Osler Residency Program
More
Clinical Interests: Still exploring!
Research Interests: Still exploring and planning to apply my research projects to improve health care and outcomes in communities with limited resources. 
Why did you choose UCSF?: Thoughtful and compassionate clinical mentors, dedication to diversity and social justice, broad exposure to various clinical and research fields, and a fun place to live and explore.
Hobbies and/or Fun Fact: I enjoy learning new languages and learning from different cultures. Between residency and fellowship, I spent three years working and volunteering with diverse populations in urban US cities, North Africa, and rural Native American reservations. This exposure afforded me a better understanding of the disparities that exist across our nation and world and of the impact of socioeconomic factors and local resources on the health and wellness of communities.