Cardiology Fellows Class of 2023-2026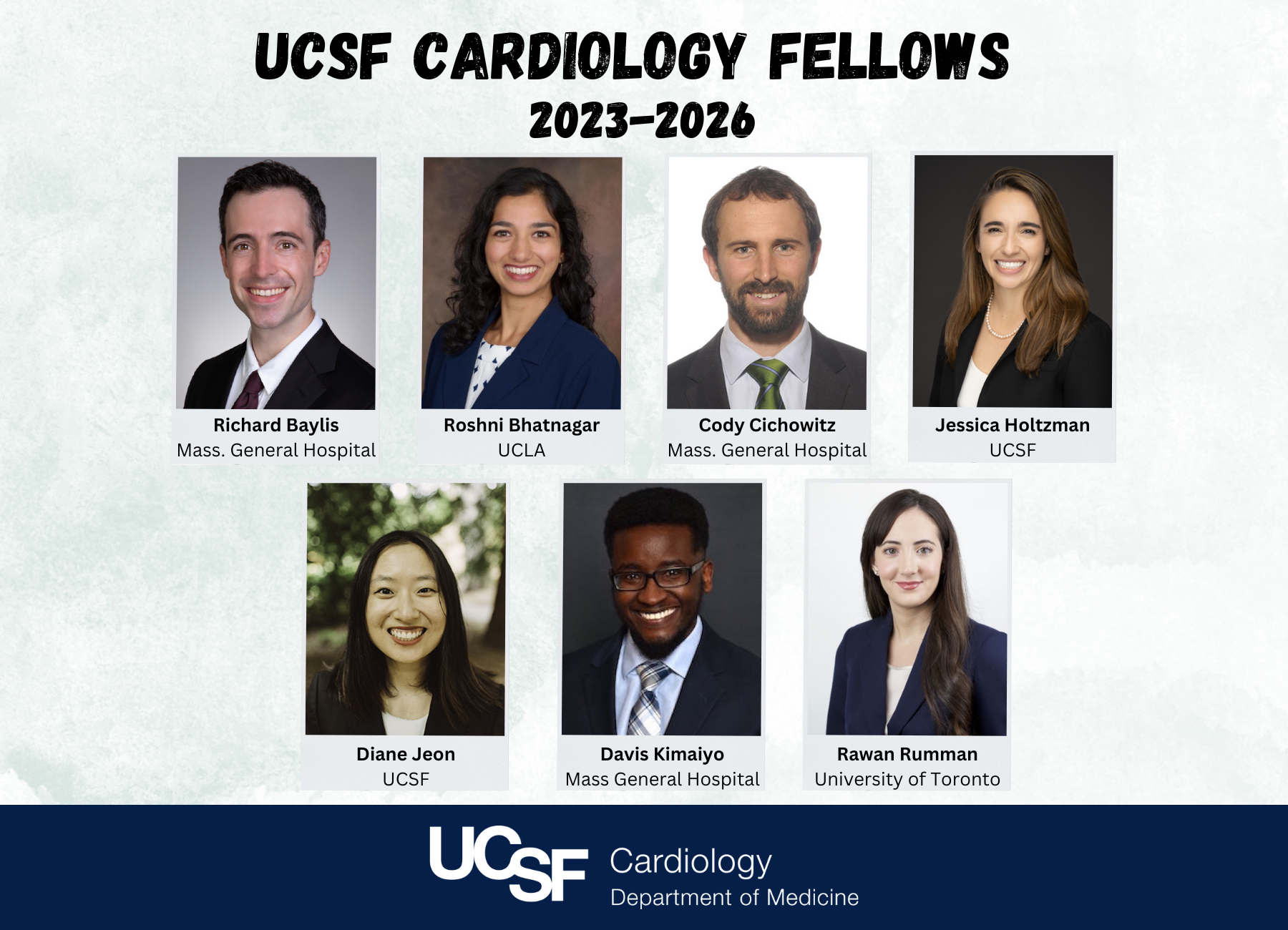 We are very excited to welcome our new cardiology fellows who will start in July 2023. They will join current first year and second year cardiology classes. The fellowship is led by Program Director and Associate Chief for Education, Associate Professor Dr. Atif Qasim. You can find more information on our fellowship program here.
Below are some details on each incoming fellow. We look forward to an excellent class.  



Richard Baylis
Massachusetts General Hospital
Interests - Basic Science and Cardio-oncology

 


Roshni Bhatnagar
UCLA
Interests - Prevention in underserved populations, outcomes research and implementation science

Cody Cichowitz 
Massachusetts General Hospital
Interests - Global Health cardiology, implementation science and health equity research



Jessica Holtzman
UCSF
Interests - Health Services Research and Policy, Medical Education




Diane Jeon  
UCSF
Interests - Cardiovascular disparities, HIV-associated cardiovascular disease, health outcomes research


Davis Kimaiyo
Massachusetts General Hospital
Interests - Advanced Heart Failure, CPET, Global Health Cardiology 


Rawan Rumman
University of Toronto 
Interests - Genetics of ACHD and Aortic Diseases, Advanced Imaging