Faculty Spotlight: Catherine Dao, MD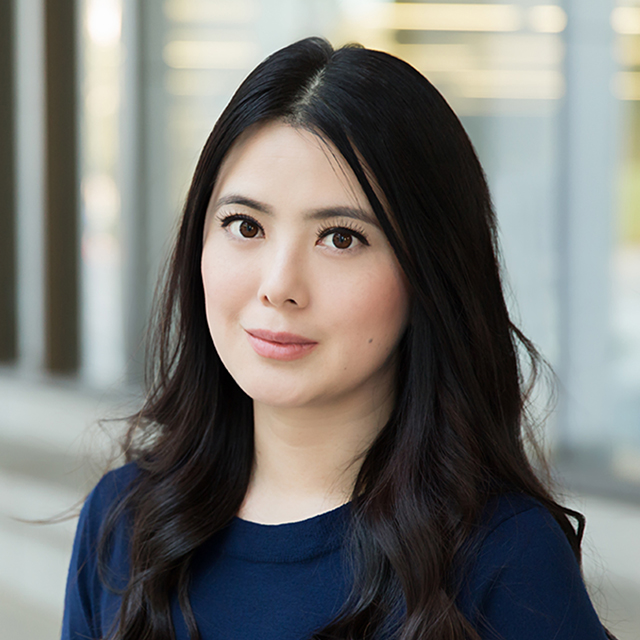 Leading the New Peninsula Clinic
Giving back to the community is central to cardiologist Catherine Dao, MD. Her parents and seven older siblings fled Vietnam shortly after the Vietnam War, escaping by boat to Malaysia. After spending four months in a refugee camp, the United States granted them asylum, and they settled in Sacramento, where Dr. Dao was born.
"My parents had nothing when they arrived in the U.S., and they instilled the value of hard work and dedication," she said. "Knowing the sacrifices they made for our family is always at the forefront of my mind, and has motivated me to pursue mission-driven work."
Dr. Dao graduated from UC Berkeley with a bachelor's degree in molecular cell biology and earned her medical degree from Mount Sinai School of Medicine in New York. She completed her internal medicine residency at Cedars-Sinai Medical Center in Los Angeles, a National Institutes of Health-funded postdoctoral fellowship in cardiovascular imaging research at Stanford University School of Medicine, and clinical fellowships in cardiovascular medicine and in cardiac magnetic resonance imaging (MRI) at Stanford University Medical Center. "My extensive training in research and clinical care expanded my knowledge base and gave me expertise in the latest scientific advances in cardiovascular medicine," she said.
After fellowship training, Dr. Dao worked at community-based practices in Monterey and Fremont. In 2020, she was recruited to join UCSF Cardiology as a staff physician and serves as medical director of the UCSF San Mateo Primary and Specialty Care Clinic, which opened in January 2020.
"I live on the Peninsula, and jumped at the chance to help oversee the opening of a brand-new clinic in the community I love, where I can deliver patient-focused, high-quality care to my neighbors," said Dr. Dao. "I've always admired UCSF for its academic and research excellence, and its commitment to ensuring access and equity for its patients, learners and workers."
Bringing World-Class Care to the Community
Dr. Dao and four primary care physicians are based full-time at the UCSF San Mateo clinic, which is located next to Highways 101 and 92 and has free parking. UCSF specialists in orthopedics, neurology, women's health, gastroenterology and other areas hold regular clinics there, as do several UCSF cardiologists, including Richard Cheng, MD, Teresa De Marco, MD, Henry Hsia, MD, V.S. Mahadevan, MD and Peter Teng, MD. "We offer convenient care and access to UCSF specialists in patients' own neighborhood," said Dr. Dao. "I'm committed to growing this practice and helping expand UCSF's footprint on the Peninsula."
Despite the challenges of opening the clinic just before the start of the pandemic, Dr. Dao is pleased with their progress so far. "It's exciting to influence the culture of a new place and watch it grow," she said.
"When we needed a cardiologist to head the new San Mateo clinic, Dr. Dao came to mind immediately," said Byron Lee, MD, director of the Electrophysiology Laboratories and Clinics and Samuel T. and Elizabeth Webb Reeves Endowed Chair in Arrhythmia Research. "She already had a reputation in the region as a superb cardiologist who had built up her group's practice by cultivating many professional relationships. Plus, she is smart, friendly, caring and funny – just the kind of person you want to work alongside."
In addition to seeing patients and directing the San Mateo clinic, Dr. Dao reads echocardiograms performed at Mission Bay and Parnassus, and cares for hospitalized cardiology patients at Moffitt-Long. She has particular interests in preventive cardiology, women's heart health, and medical technology such as wearable devices and mobile apps that track health data. "It makes so much sense, especially in Silicon Valley, to incorporate this technology in the care of patients," she said. "I work collaboratively and seek to empower them so they can be gatekeepers of their own health."
In addition to medicine, Dr. Dao enjoys international travel, cooking, hosting dinner parties, visiting Wine Country and hiking along California's coastal trails.
– Elizabeth Chur