Fellow Spotlight: Teresa Wang, MD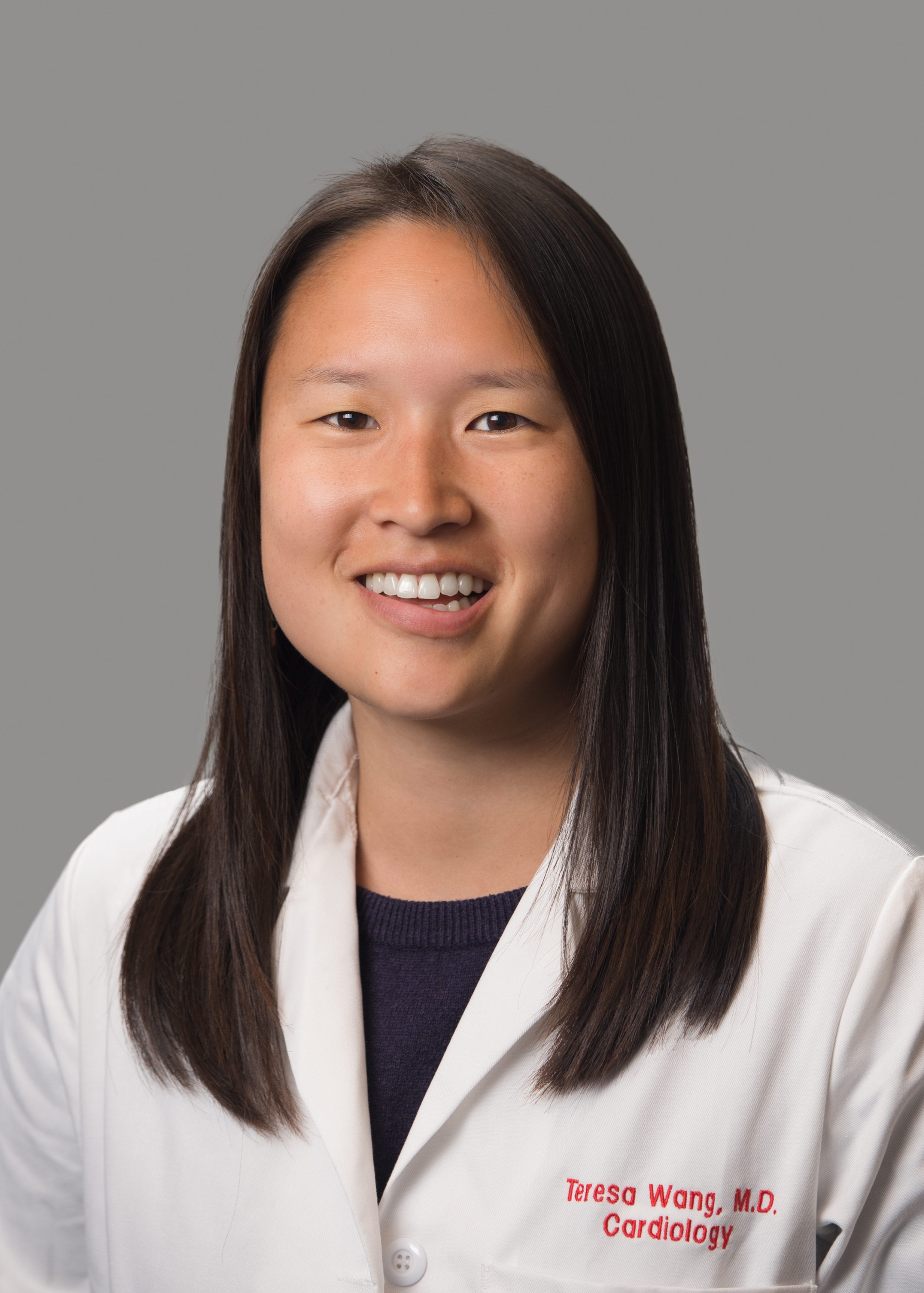 Dr. Teresa Wang was born in West Lafayette, Ind., grew up in Charlotte, N.C., and earned a bachelor's degree in biology from Davidson College in Davidson, N.C. She earned her medical degree from Duke University School of Medicine in Durham, N.C., where she conducted clinical and translational research investigating use of biomarkers and metabolomics in improvement of heart function in patients with end stage heart failure and left ventricular assist devices.
Dr. Wang completed her internal medicine residency at Hospital of the University of Pennsylvania in Philadelphia, where she researched new-onset cardiac dysfunction in breast cancer patients treated with two common chemotherapy drugs.
As a college student, she participated in the UCSF summer research training program, working in the lab of pulmonologist and asthma researcher Dr. David J. Erle. "I fell in love with the city and the intellectual environment here, and knew I always wanted to come back eventually," she said. As an East Coast transplant, she appreciates seeing vastly diverse patient populations on the West Coast, including immigrants from Russia, China and Hong Kong, and the various causes of disease that accompany these specific groups.
She looks forward to learning more about all areas of cardiology, particularly advanced heart failure. "There is an ever-growing heart failure population, and being able to integrate new medications, advanced therapies, and a comprehensive multidisciplinary approach will be very important in supporting patients' quality of life moving forward," said Dr. Wang. Aside from medicine, she enjoys tennis, running, hiking and exploring the Bay Area.