Fellow Spotlight: José Sanchez, MD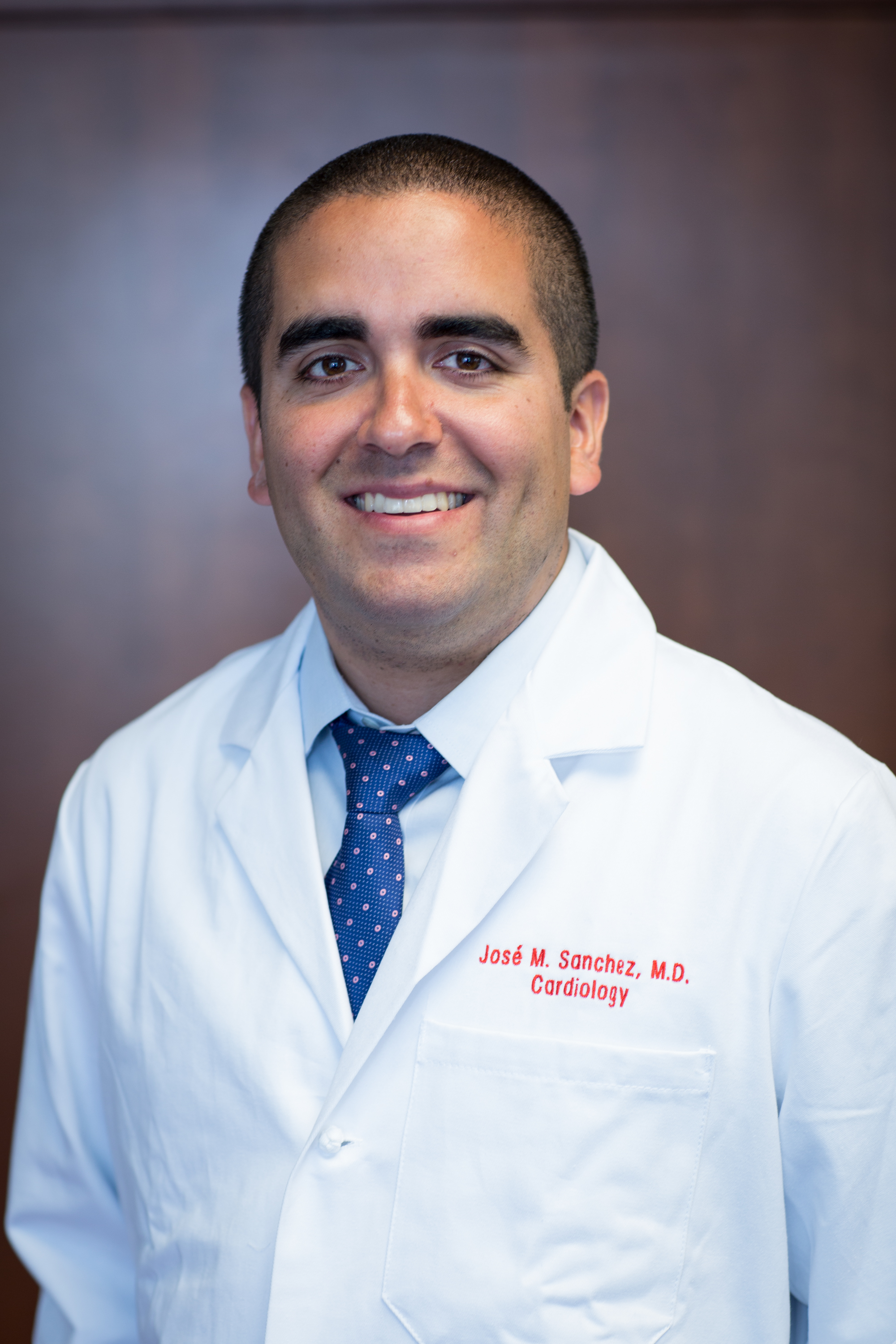 Dr. José Sanchez was born in Ecuador, spent part of his childhood in Mexico City, where his father trained in cardiology, then eventually settled with his family in Las Vegas. He earned his bachelor's degree in chemistry from Washington University in St. Louis, Mo., and his medical degree from Case Western Reserve University in Cleveland.
During medical school, he spent a year at UCSF as a Sarnoff Cardiovascular Research Foundation Fellow working in the lab of Dr. Robin Shaw. Dr. Sanchez studied Connexin43 (Cx43), a protein critical to the conduction of the electrical signals within the heart which allow the heart to beat. He discovered which molecular processes in Cx43 are disrupted during a heart attack – often contributing to problems including abnormal heart rhythms and even sudden cardiac death.
He returned to UCSF for residency, and stayed for his general cardiology and cardiac electrophysiology fellowships. "The electrophysiology section here at UCSF is one of the top in the country," said Dr. Sanchez. "They are known for their research and clinical contributions to electrophysiology, and it has been a great privilege train under world-renowned faculty, including Dr. Mel Scheinman, who is one of the pioneers of cardiac electrophysiology."
One of Dr. Sanchez's mentors is Dr. Gregory Marcus. Together they conducted research by enrolling patients through the Health eHeart Study and demonstrating that, using artificial intelligence and a deep neural network, the Apple Watch could be used to accurately detect atrial fibrillation in those who have previously been diagnosed with the arrhythmia. "Dr. Marcus is an excellent mentor," said Dr. Sanchez. "He is always available and has a lot of experience doing clinical research. He encourages mentees to think independently and is constantly pushing us to the next level to improve our research and become top-notch investigators. He is what a mentor should be."
On the clinical side, Dr. Sanchez has enjoyed the breadth of cases he sees as an electrophysiology fellow, particularly the diagnostically challenging cases. He is married to Dr. Maggie Brooke, a general surgery resident based at Highland Hospital in Oakland. Together they have a young son.