Fellow Spotlight: Benjamin Kelemen, MD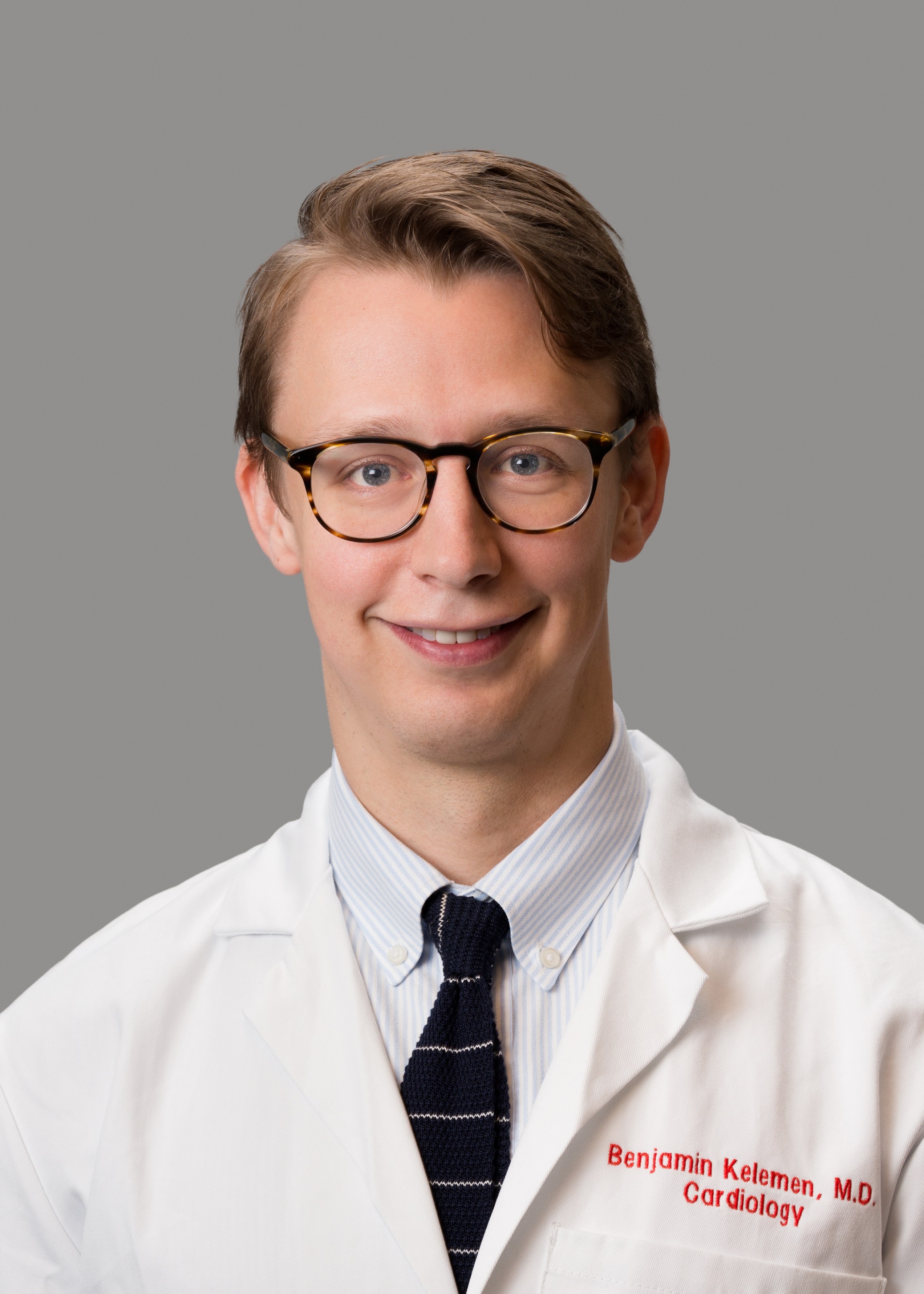 Dr. Benjamin Kelemen grew up in Ann Arbor, Mich. A gifted violinist, he performed at Carnegie Hall with the Columbia Chamber Players during college. He graduated from Columbia University in New York with a bachelor's degree in English and comparative literature. He also enjoyed biology, peer counseling and volunteering in a clinic. "Medicine provided both intellectual challenge and a way to help people," he said.
Dr. Kelemen earned his medical degree and completed his internal medicine residency at Johns Hopkins University in Baltimore. During medical school, he spent a year as a Doris Duke Clinical Research Fellow, studying pulmonary hypertension – a type of high blood pressure that affects the arteries in the lungs and the right side of the heart.
As a UCSF cardiology fellow, he has enjoyed thinking through complex problems, using his hands during cardiac catheterization procedures, and watching the synergy of cardiology sub-specialists collaborating. "In the cath lab, they had continuous X-ray pictures and echo pictures of the heart, while also measuring pressures in the heart and aorta – all at once," said Dr. Kelemen. "It was really exciting to see how these different things fit together." He looks forward to learning more about all aspects of cardiology, and has a particular interest in heart failure. "People can come in so sick, but if you can prevent further damage, they can often recover in incredible ways," he said.
He is married to Dr. Melissa Solis, an internal medicine intern at Kaiser San Francisco. Dr. Kelemen enjoys skiing, hiking and showing off pictures of his baby nephew.