Cardiac ICU: Expert Care for the Sickest Patients
The field of advanced cardiac interventions is evolving at a dizzying pace, and many patients who would have died can now be saved by new technologies and approaches. However, this increasingly complex field demands a level of specialized expertise that is difficult to achieve when faculty spend just a few weeks a year taking care of hospitalized patients. To address this need, cardiac intensivist Jamie Kennedy, MD, was recruited to the UCSF faculty in 2019 as medical director of the new Cardiac Intensive Care Unit (ICU). "UCSF recognized that we have to build a team of physicians who are comfortable with critical cardiac care in the modern era, including all the various devices we can implement," she said. "Just like a surgeon, you have to spend sufficient time keeping up your skills so you can recognize and fix small problems before they become big problems." Dr. Kennedy is leading efforts to develop this program from the ground up, building a dedicated team and working to establish a centralized location to care for all Cardiac ICU patients.
Critical Care for Today's Patients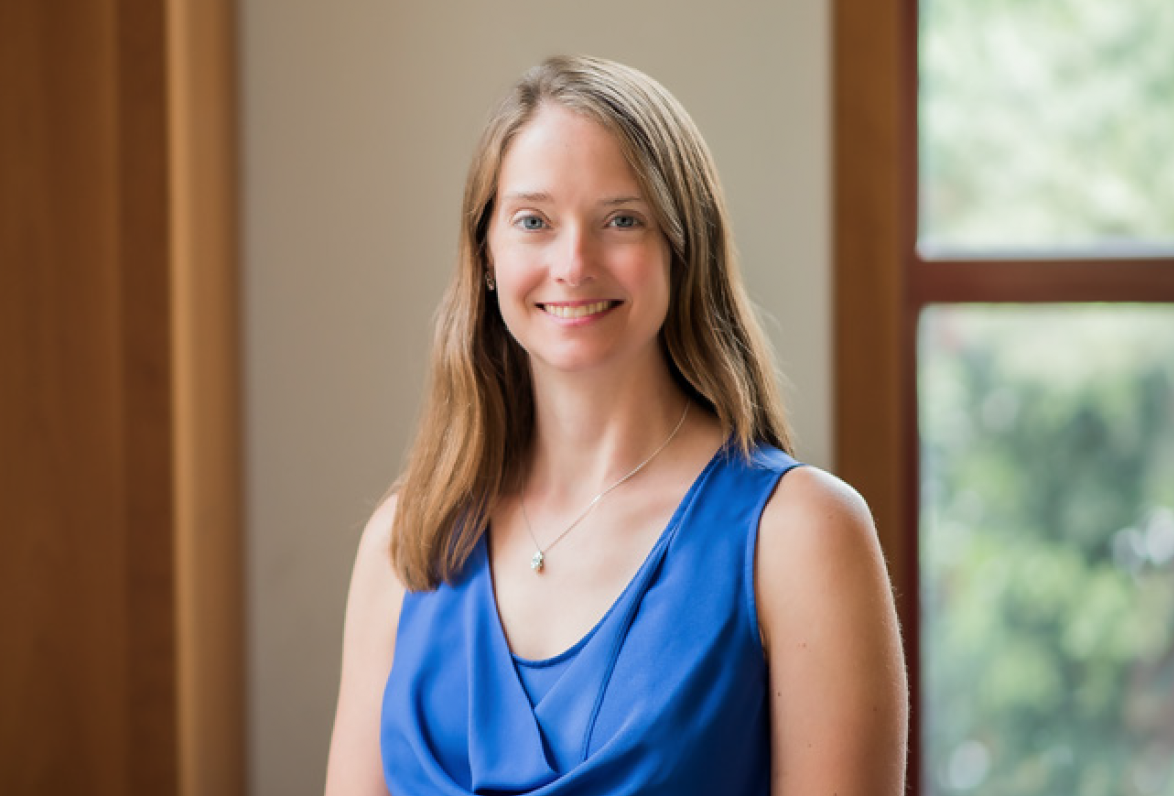 Fifty years ago, coronary care units (CCUs) became common in many hospitals, designed to treat heart attack patients at high risk of developing life-threatening abnormal heart rhythms. "This intervention worked," said Dr. Kennedy. "But the disease states that we're taking care of now have evolved dramatically." Those include increasing numbers of patients with severe heart failure and valve disease. Fortunately, cardiologists now have a broader range of treatment options, including mechanical devices and better medications.
Dr. Kennedy earned her bachelor's degree in biochemistry from the University of Notre Dame, and her medical degree from Indiana University School of Medicine. She completed her internal medicine residency and fellowships in cardiovascular disease and advanced heart failure and transplant cardiology at the University of Virginia. "It's rewarding to care for very sick patients, knowing that we have the tools to help some of them go from critical illness to substantial recovery, to coming back to clinic six months later with pictures of their grandchildren," she said.
She was on the faculty of the University of Virginia for seven years, serving as medical director of both the pulmonary hypertension center and the CCU. She worked hard to build good teams. "It's all about finding people who are interested in the same patient population, and putting their talents together to work towards a single goal," she said.
Dr. Kennedy also excels in facilitating nuanced conversations with patients. "We cultivate long-term relationships with them," she said. "For advanced heart failure, a lot of options won't work if the patient doesn't want to invest their time and compliance. One of the most important things is to try to give the patient as much information as possible…. There's an added layer of complexity when patients aren't able to communicate, because we're asking families to make decisions. We encourage them to take what their loved one said about their wishes and to implement it in a way that honors their loved one's independence and decisions."
It's all about finding people who are interested in the same patient population, and putting their talents together to work towards a single goal.

Treating Cardiogenic Shock
In addition to Dr. Kennedy, there are about 10 other Division of Cardiology faculty who serve as attending physicians on the Cardiac ICU. One is Richard Cheng, MD, who was recently recruited to UCSF and brings expertise both in optimizing medical therapy as well as implanting cardiac devices.
Dr. Cheng earned his bachelor's degree in biomedical engineering from Columbia University and his medical degree from the Geisel School of Medicine at Dartmouth University, then completed his internal medicine residency and fellowships in general cardiology, structural and coronary interventional cardiology, and advanced heart failure and transplant cardiology at Cedars-Sinai Medical Center in  Los Angeles.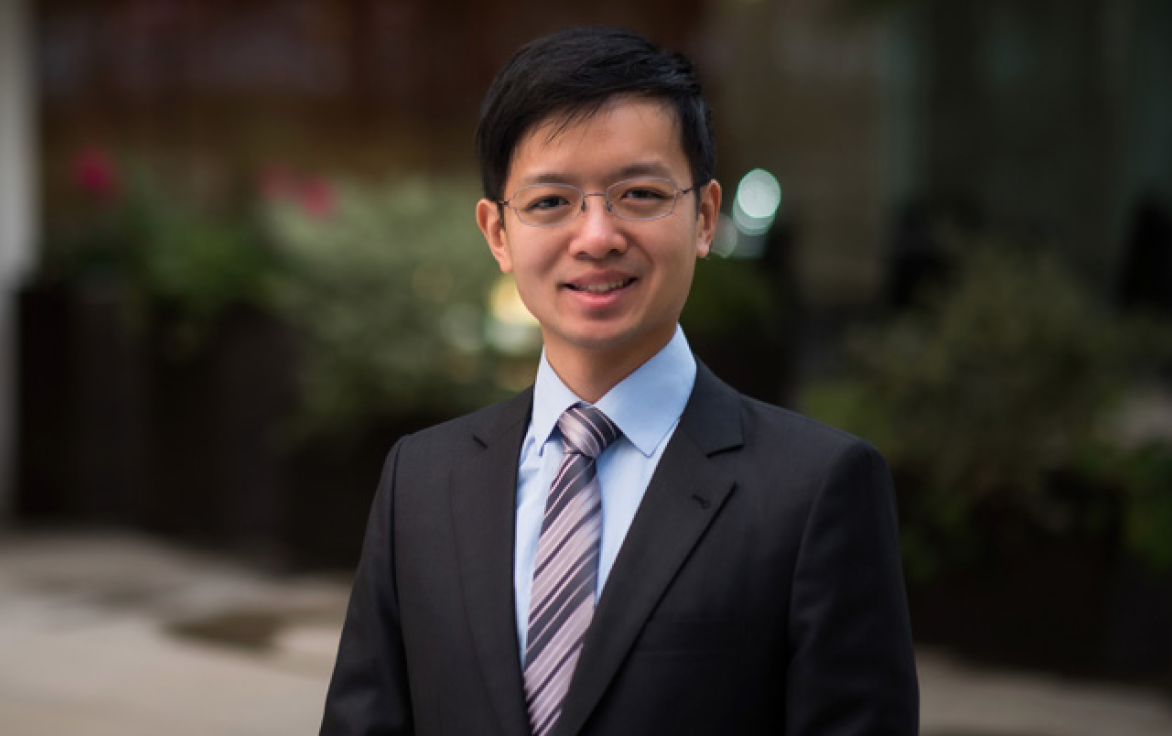 At UCSF, Dr. Cheng leads a new cardiogenic shock initiative, which seeks to rapidly identify and treat patients whose hearts are unable to pump enough blood to the body. "Multiple studies have shown that getting the shock team involved outside of 36 hours [of onset] really increases mortality," he said. "Patients don't do well with a patchwork approach, because as shock progresses, their organs become irreparably damaged. It's important to meet their degree of shock with the right support, whether that's intravenous medication therapy to keep their blood pressure up, or using a temporary mechanical support device.
"It's important to have a multi-disciplinary team, with experts in heart failure, interventional cardiology, transplant surgery, and other disciplines," said Dr. Cheng. "Together we can create a comprehensive plan for patients who are critically ill." While cardiogenic shock can be triggered by heart attacks, most of the patients these days develop it for other reasons. For example, patients with underlying heart failure may have developed the flu and then taken a sudden turn for the worse, or may have eaten an excessively salty meal, which can exacerbate heart failure.
Dr. Cheng brings both clinical and research expertise in minimally invasive transcatheter therapies, which deliver tiny devices to the heart via catheters inserted into a blood vessel. Transcatheter therapies are much less invasive than open-heart surgery, with faster recovery times and fewer complications. This rapidly evolving field opens up new therapeutic possibilities for even some of the sickest cardiac patients. "Of every 10 devices under development for heart disease, perhaps seven are for heart failure patients," he said. These devices include clips to improve the performance of malfunctioning heart valves, cinches to improve the physiology of abnormally enlarged hearts, and plugs to patch holes in the heart.  
I really enjoy finding the right path forward for each patient. 
Dr. Cheng tries to keep the big picture in mind. "For complex heart failure patients, devices may help them feel better, but they are ultimately only part of the puzzle," he said. "You really have to think of the patient holistically. What is his or her overall plan and trajectory? If this fails, what do we do next? How do we maximize their ability to do things they like? These patients can be tenuous, and therapy decisions may have long-lasting impacts. This field demands intense focus and careful management. I really enjoy finding the right path forward for each patient."
Pioneering Research
In addition to providing excellent patient care, the Cardiac ICU team is working to develop interventions that one day could prevent patients from needing such acute care. For example, Dr. Kennedy hopes to find better ways to identify patients with pulmonary hypertension, in which high blood pressure affects the arteries in the lungs and the right side of the heart. There are a number of different causes, each requiring a different kind of treatment. "This is a big area of uncertainty needing a lot of research," she said. "Many of these patients end up in the Cardiac ICU." She also hopes to find out more about diastolic heart failure, which occurs when the heart muscle is able to squeeze normally, but has trouble relaxing in between beats.
Dr. Cheng is investigating yet another condition, tricuspid valve disease, which occurs when the valve between the right atrium and the right ventricle is leaky, allowing blood to flow backwards in the heart. "We're still figuring out how effective tricuspid interventions are, and for which patients they may be a good fix," said Dr. Kennedy. "We try to develop really careful, thoughtful approaches for  every patient."
Dr. Kennedy is excited to be at UCSF, and particularly appreciates the integration of research and patient care. "At noon conferences, people describe what they're studying in their lab, and it's often relevant to a patient I'm taking care of," she said. "It's neat to have these excellent scientists sharing their insights…. At UCSF, rather than hearing 'We can't do this,' the culture here is 'How can we work together to make this happen?' That's an important culture to have." 
- Elizabeth Chur, Date Published: Spring 2020