Fellow Spotlight: Shawn Li, MD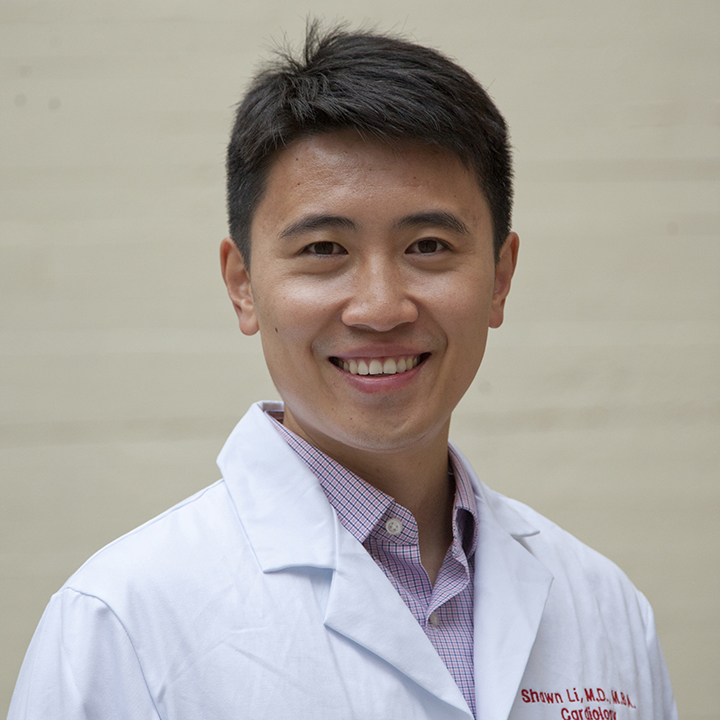 Shawn Li, MD, MBA, was born in China and grew up in Fremont, Calif., earning his bachelor's degree in chemical engineering from UC Davis. He spent a year in health care consulting, developing an interest in the business aspect of medicine. He earned his medical degree from Dartmouth Geisel School of Medicine and his master of business administration from Dartmouth Tuck School of Business. He co-founded Corvitalis LLC, using design thinking to prototype a patient-friendly smart scale embedded in a shower mat to help manage heart failure.
While completing his internal medicine residency at Massachusetts General Hospital (MGH), Dr. Li worked with Jennifer Ho, MD, validating new measures for identifying heart failure with preserved ejection fraction by leveraging exercise hemodynamics. He also co-founded the MGH House Staff Innovation Studio, organizing lectures and creating a database of opportunities to help residents more easily participate in innovation-oriented projects.
He is excited to be training at UCSF, with its combination of academic freedom and proximity to innovative thinkers and doers. "I'm relishing the opportunity to learn from world-class faculty, and to tackle the toughest problems in cardiology," said Dr. Li. "I'm glad I'm here." His hobbies include road cycling, cooking for friends, and trying new local restaurants.