Fellow Spotlight: R. Bamvi Fohtung, MD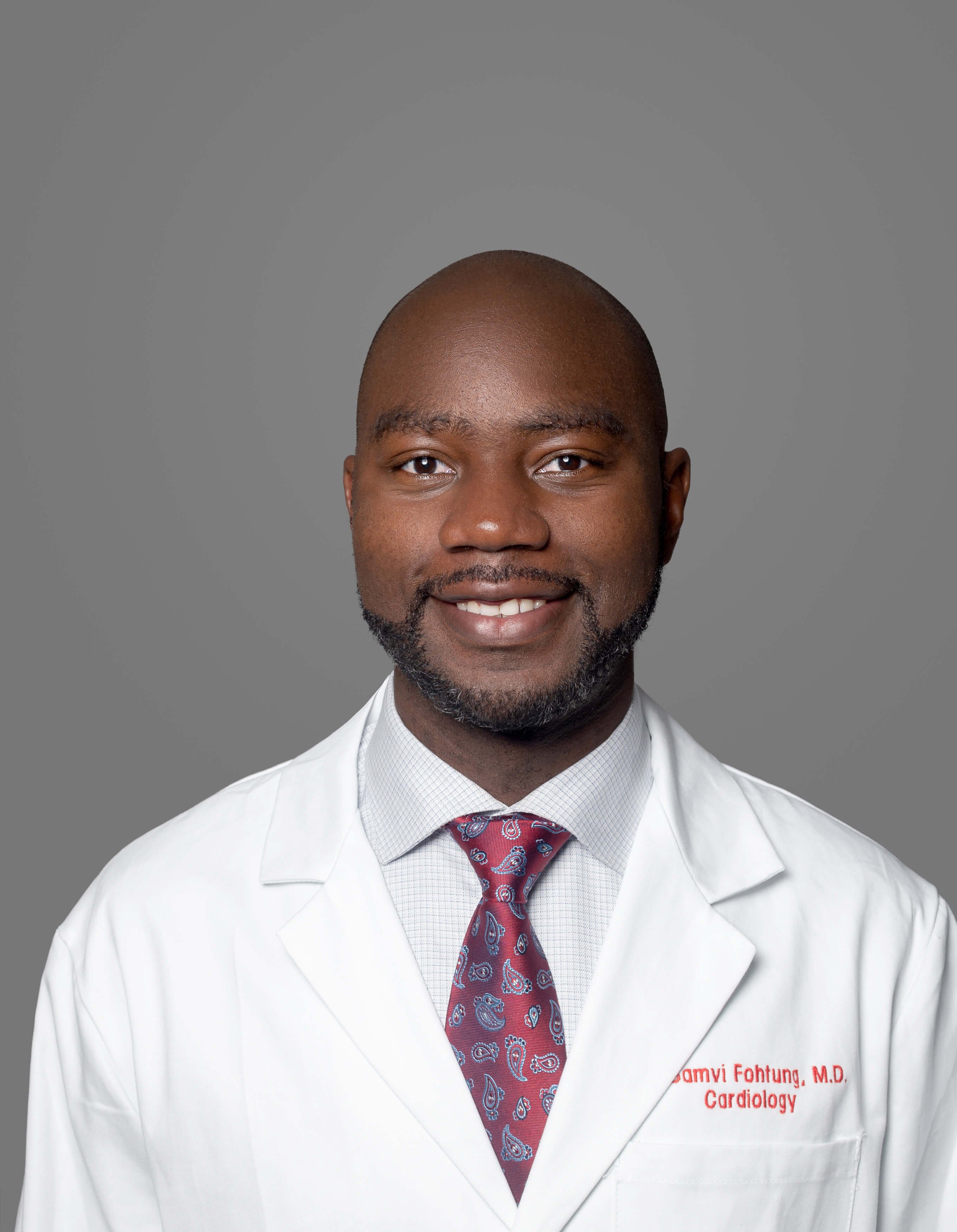 Dr. R. Bamvi Fohtung grew up in Cameroon, where his father was a doctor, and came to the U.S. to attend college. He earned a bachelor's degree in biology from the University of Wisconsin-Whitewater, then completed his medical degree, internal medicine residency and chief residency at Washington University School of Medicine in St. Louis, Mo.
Among his research projects, Dr. Fohtung worked with large data sets to assess racial disparities in patient outcomes. One of his research mentors, Dr. Jorge Kizer, was recently appointed chief of cardiology at the San Francisco Veterans Administration Medical Center, and they plan to continue their collaborations at UCSF.
So far, Dr. Fohtung has appreciated working with world-renowned faculty who love to teach. "Pioneers like Dr. Nelson Schiller and Dr. Elyse Foster first described what they are telling you about, but you wouldn't even know until you look it up, because they're so down to earth," said Dr. Fohtung. He also appreciates fellowship program director Dr. Atif Qasim's efforts to improve the educational experience, such as adding in-depth teaching modules to the fellows' orientation to better prepare them for clinical rotations, as well as creating protected education time so fellows can have in-depth discussions with attending physicians.
Dr. Fohtung has a particular interest in heart failure, but looks forward to learning more about many different areas of cardiology during fellowship. He plans to do further subspecialty training in cardiology and pursue a career in academic cardiology. In his free time, he enjoys playing soccer.