Fellow Spotlight: Alexandra Teng, MD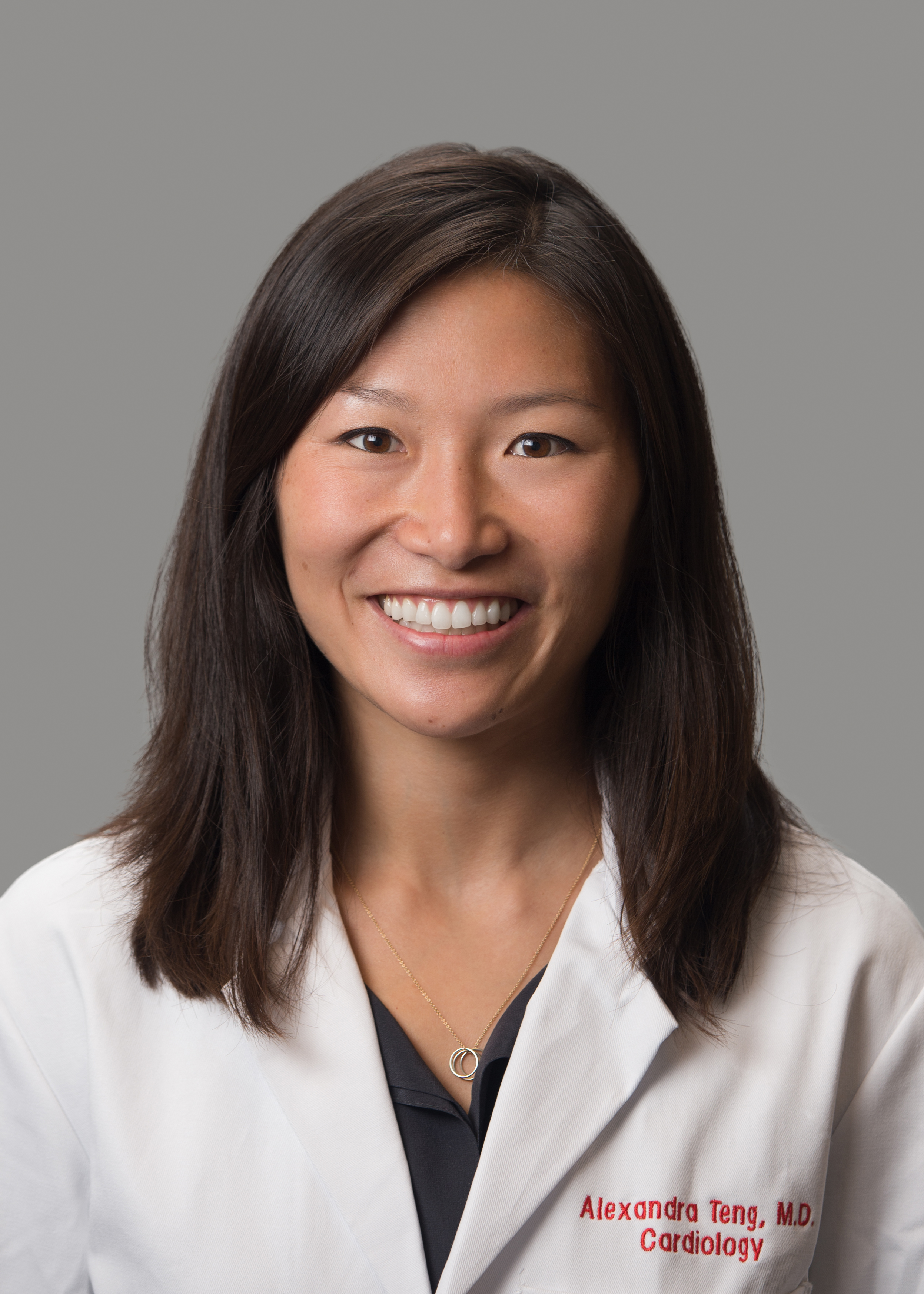 Dr. Alexandra "Jay" Teng hails from Berkeley, and graduated from Harvard with a bachelor's degree in history and science. After college, she worked at UCSF as a clinical research coordinator and patient navigator for women newly diagnosed with breast cancer, helping them prepare questions for their doctor and accompanying them to appointments. That experience helped convince her to pursue medicine.
Dr. Teng earned her medical degree from UCSF, then completed internal medicine residency at UCLA. A competitive skier, she was originally interested in orthopedics, but she had a dramatic pivot at the end of her first year of medical school. "On the morning of my last final, I went into cardiac arrest and was admitted to Moffitt Hospital," she said. The hospital team did an extensive workup, eventually diagnosing her with a rare condition called congenital long QT syndrome and implanting a cardiac defibrillator to prevent future life-threatening complications. "I was incredibly lucky, and feel a very personal connection to cardiology," she said. "I feel fortunate to train in the place and with the people who saved my life."
So far, she has relished her rotation at Zuckerberg San Francisco General Hospital. "The faculty are legendary and are such inspiring mentors, and the patients come from so many different backgrounds – some have never seen a doctor before, and we get to diagnose them from the ground up," said Dr. Teng. She is particularly interested in electrophysiology as well as clinical research. Aside from medicine, she enjoys skiing, running and spending time with family.