Fellow Spotlight: Anjali Thakkar, MD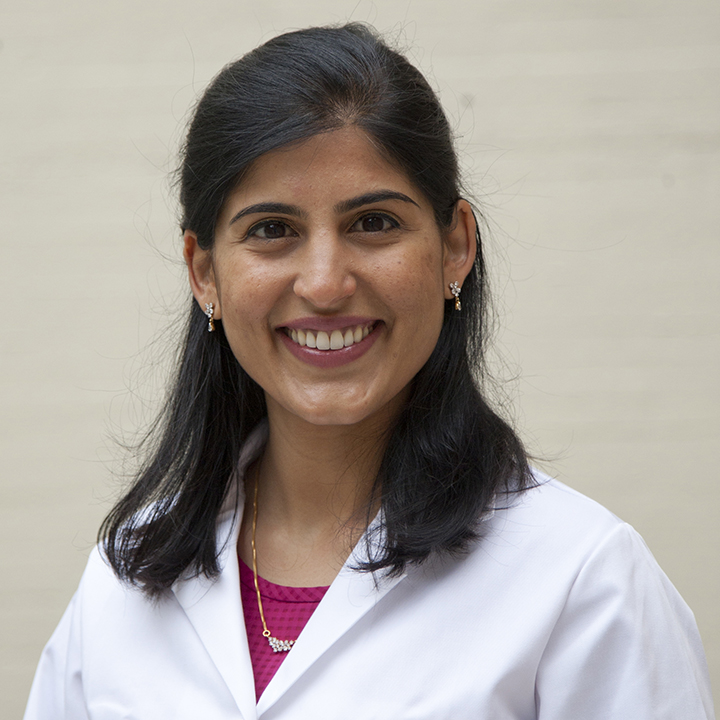 Anjali Thakkar, MD, MBA, grew up in San Jose, and originally planned to become an engineer. As an undergraduate she started an entrepreneurship program to teach basic concepts in micro-business to women in Mexico and India, and witnessed how many participants had to drop out to care for sick family members. "I realized that in order to invest in learning business concepts, these communities needed reliable access to basic health care," said Dr. Thakkar – an insight that refocused her goal towards becoming a doctor.
She graduated from the Massachusetts Institute of Technology with bachelor's degrees in materials science and engineering as well as biology, then earned her medical degree and master of business administration from Harvard, and completed internal medicine residency and chief residency at UCSF. Dr. Thakkar studies heart failure outcomes among individuals with HIV and substance use disorders in the lab of Priscilla Hsue, MD, based at Zuckerberg San Francisco General. She also co-founded the UCSF Digital Health Interest Group.
Dr. Thakkar is interested in general and preventative cardiology, and using digital innovation to increase access to cardiovascular care. Outside of medicine, she enjoys performing Bharatanatyam, a form of South Indian classical dance. She is married to Kesav Raghavan, MD, an attending radiologist at Bay Imaging Consultants; together they have a newborn son.