Fellow Spotlight: Roshni Bhatnagar, MD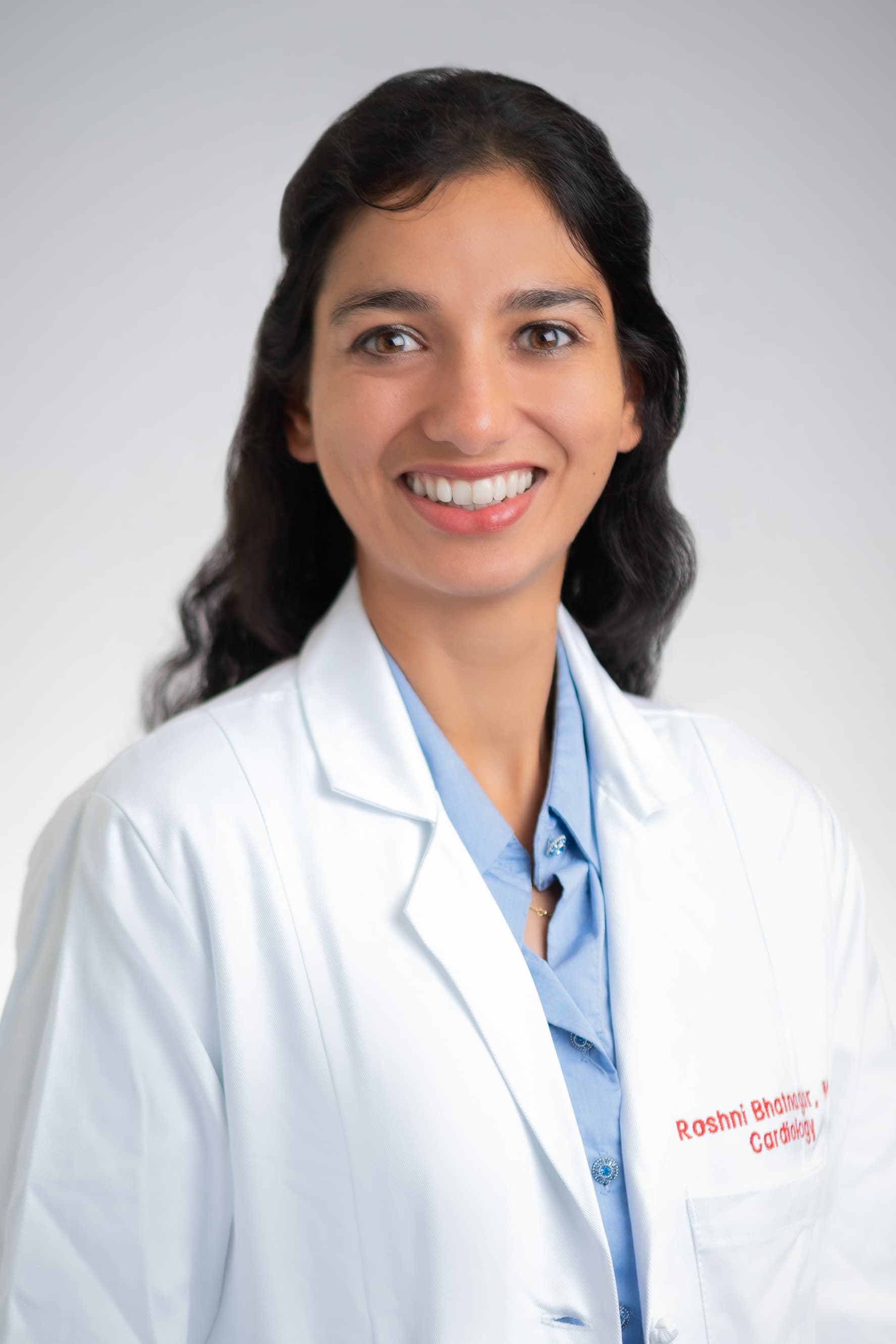 Roshni Bhatnagar, MD, grew up in Walnut Creek, and earned her bachelor's degree in psychology and her medical degree from Northwestern University. She worked at Boston Consulting Group in New York, focusing on projects to improve health care access and value, then completed internal medicine residency and chief residency at UCLA, where she was a co-chief of Equity, Diversity, and Inclusion.
Dr. Bhatnagar is interested in preventive cardiology, especially among vulnerable populations. "Heart disease is the number one killer in the U.S., so we can improve population health by democratizing knowledge about living a healthy lifestyle and removing barriers that limit the provision of high-quality care," she said. She has helped identify financial barriers to care and opportunities to improve value, particularly among patients with heart failure. She also investigated how increases in stress hormones in the urine may be an early warning sign for hypertension, and explored links between chemotherapy and changes in lipid metabolism which may increase risk of cardiovascular disease.
At UCSF, she appreciates working with outstanding co-fellows and faculty, as well as the diversity of experience in a three-hospital system. Dr. Bhatnagar looks forward to combining her research and clinical interests to improve access to preventive cardiac care for underserved populations. Outside of medicine, she enjoys hiking, playing tennis, and exploring San Francisco.