Fellow Spotlight: Jacqueline DesJardin, MD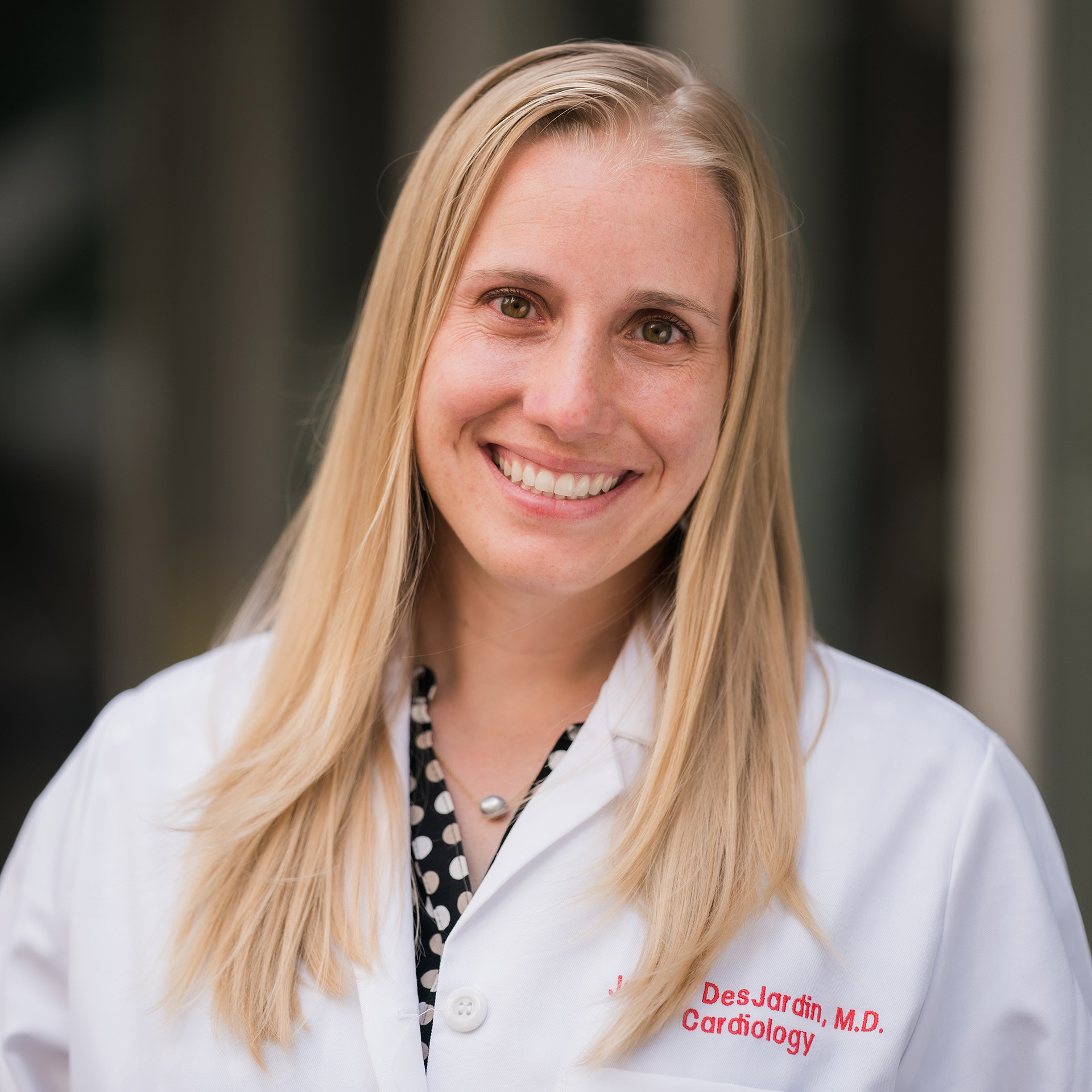 Jacqueline DesJardin, MD, grew up in Sunnyvale and earned her bachelor's degree in neurobiology from Georgetown University. She completed her medical degree and internal medicine residency at UCSF, where she worked with Teresa De Marco, MD, on pulmonary arterial hypertension research.
"UCSF has one of the few programs in the country where pulmonary hypertension is under the Division of Cardiology, and that was a strong draw to stay here for fellowship," said Dr. DesJardin. She also works with Nisha Parikh, MD, MPH, investigating how pregnancy complications can be heart failure risk factors.
Dr. DesJardin has appreciated the welcoming environment, from the first day of fellowship when she was on weekend call. "So many people reached out to me and were supportive," she said. "My co-fellows have been great, and there's a culture of teamwork and being in this together." She also relished the hands-on experience in the cardiac catheterization lab, the high-quality teaching, and her rotation in the cardiac intensive care unit.
She has a particular interest in how methamphetamine use can contribute to pulmonary hypertension and advanced heart failure, and hopes to become a clinician-scientist. A former collegiate and professional soccer player, Dr. DesJardin has played in a soccer league in San Francisco and enjoys playing racquetball with her husband, Edward Hesselgren, who works in marketing.