Fellow Spotlight: Ishan Kamat, MD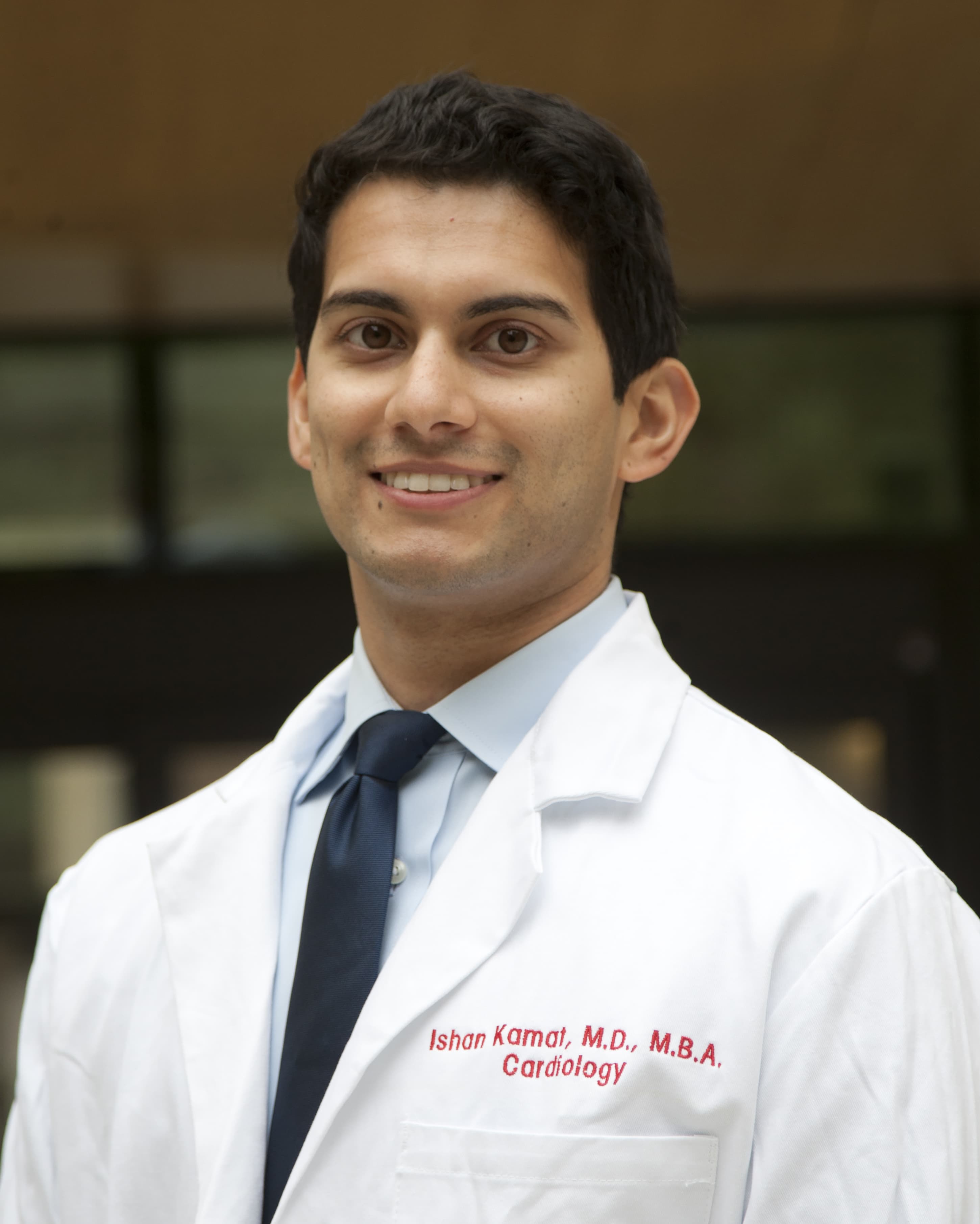 Ishan Kamat, MD, MBA, was born in Houston and grew up in South Texas. He earned a bachelor's degree in biochemistry from the University of Texas at Austin and his master of business administration from Rice University. At Baylor College of Medicine, he completed his medical degree, internal medicine residency, and a cardiovascular bioengineering research fellowship funded by an NIH T32 Training Grant.
He was inspired to pursue biodesign after attending a medical school lecture by cardiothoracic surgeon William Cohn, MD, who enthusiastically described the design process. "He encouraged us to test out ideas by making a cardboard prototype and seeing if it resonated with colleagues," said Dr. Kamat. Intrigued, he began working with various academic and industry researcher teams. He and an engineering colleague eventually developed a new technology to treat heart failure, co-founding a company called Corveus Medical.
UCSF was the perfect fellowship match for his interests. "The Bay Area is a great place for innovation, and UCSF is seated at the top of it with stellar clinicians, mentorship and research," said Dr. Kamat. He was invited to join the Y Combinator Accelerator, and is a 2022 Rosenman Innovator, a UCSF Rosenman Institute program which guides health technology entrepreneurs from concept to commercialization. His hobbies include yoga and hiking.