Fellow Spotlight: Hope Caughron, MD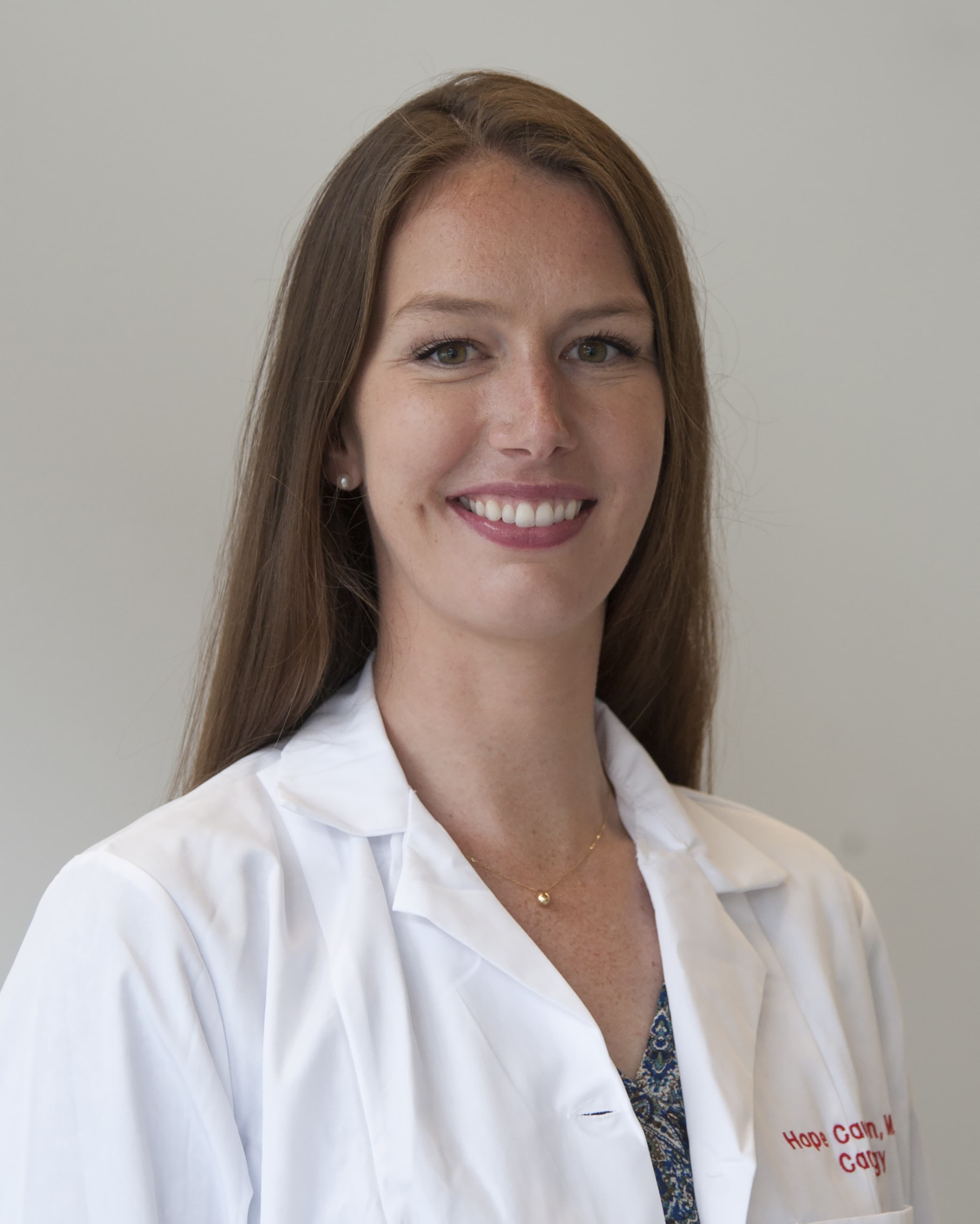 Hope Caughron, MD, hails from the Chicago area. She completed bachelor's degrees in economics and global health from Northwestern University, her medical degree from Emory University, and internal medicine residency and chief residency at UCSF. "UCSF draws an incredible group of intellectually curious people who are remarkably humble and share a commitment to social justice," she said.
During residency, she conducted pacemaker lead failure research with Sanket Dhruva, MD, and helped evaluate transcatheter aortic valve replacement outcomes in end-stage renal and liver disease patients with Vaikom Mahadevan, MD. As chief resident, she helped restructure staffing and resident educational experiences in the cardiac intensive care unit (ICU) and medical ICU. "It highlighted how special UCSF is, making big changes in a thoughtful manner that involves all stakeholders and puts patients at the forefront," said Dr. Caughron.
She is excited to be a UCSF cardiology fellow. "It's so incredible to think about cardiac physiology and supporting patients as part of a multidisciplinary team," she said. Dr. Caughron is particularly interested in cardiac devices, interventional cardiology and cardiology critical care, as well as cardiology education. She loves spending time outdoors with her partner, Rory O'Byrne, and riding horses in Novato.