Fellow Spotlight: Ramkumar Venkateswaran, MD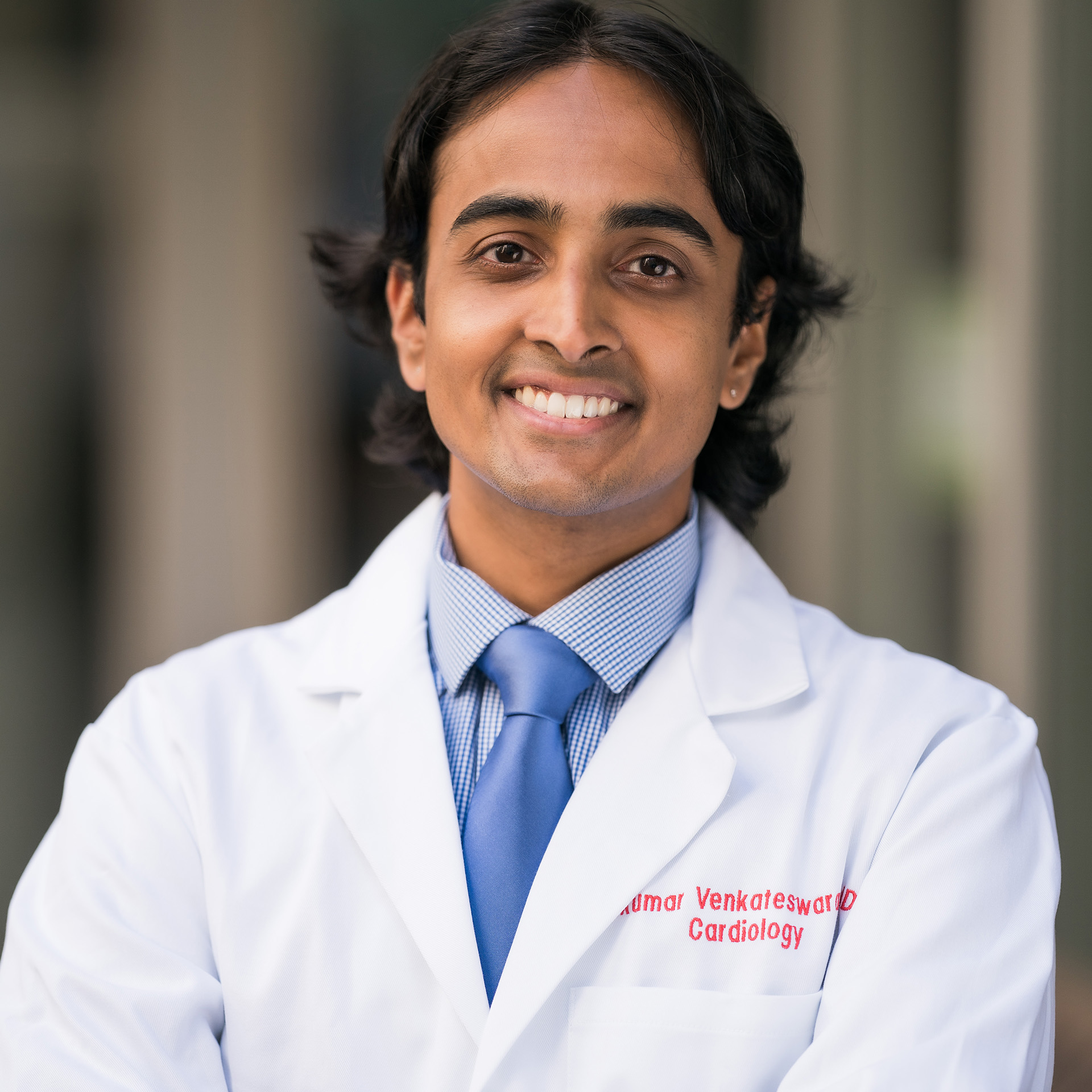 Ramkumar Venkateswaran, MD, grew up in Buffalo, N.Y., earned his bachelor's degree in electrical engineering and computer science at the Massachusetts Institute of Technology, and his medical degree at Harvard Medical School. He completed his internal medicine residency at Brigham and Women's Hospital in Boston.
"Seeing how the cardiovascular system responds to various stressors and how we can alter those responses with medical interventions is my favorite part of medicine," said Dr. Venkateswaran. He has worked on several research projects, including his current investigation of the epidemiology of sudden cardiac death in patients with diabetes and coronary artery disease.
A highlight of fellowship so far has been working with his co-fellows. "Everyone is genuinely interested in learning and helping each other on a daily basis," said Dr. Venkateswaran. With his electrical engineering background, he is interested in cardiac electrophysiology, and is looking forward to gaining more EP exposure throughout fellowship.
Dr. Venkateswaran's hobbies include sipping espresso, playing violin, and doing crosswords. He is married to Hamsika Chandrasekar, MD, a Stanford hospitalist. Together they have a young daughter.