Fellow Spotlight: Rahul Goli, MD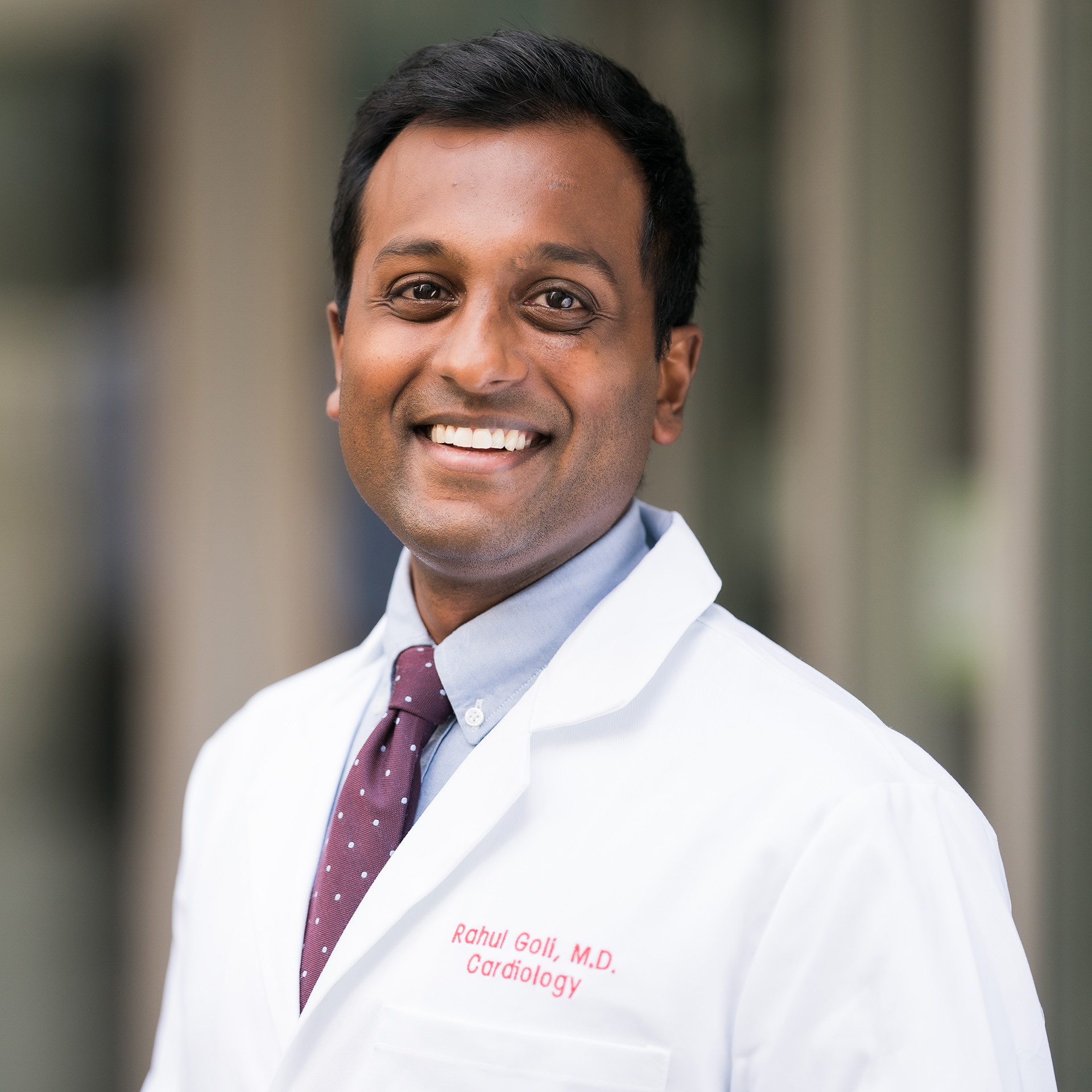 Rahul Goli, MD, grew up in Birmingham, Ala., then attended the University of Pennsylvania, where he earned bachelor's degrees in biochemistry, biophysics and biology, a master's degree in chemistry, and his medical degree. He completed internal medicine residency at the Hospital of the University of Pennsylvania. During medical school, he was a Sarnoff Fellow in the lab of Vamsi Mootha, MD, an expert in mitochondrial biology at Massachusetts General Hospital. "That piqued my interest in asking questions, and the excitement of discovery," he said.
He chose cardiology because it involves many modes of thinking. "You use visual-spatial abilities to interpret imaging, employ the mathematical part of your brain to process a lot of numbers, and use your hands for procedures," said Dr. Goli.
At UCSF, he has appreciated the leadership of Atif Qasim, MD, who directs the cardiology fellowship program. "He created all these videos to help us learn echocardiography, and has put a lot of thought into curriculum that can continue even with COVID-19, when it's harder to do in-person activities," Dr. Goli said.
He plans to become a physician-scientist with a focus on translational research. Dr. Goli is married to Shubhi Goli, MD, a pediatrician at UCSF Benioff Children's Hospital. He enjoys watching college football, playing tennis and bhangra dance.