Fellow Spotlight: Mattheus Ramsis, MD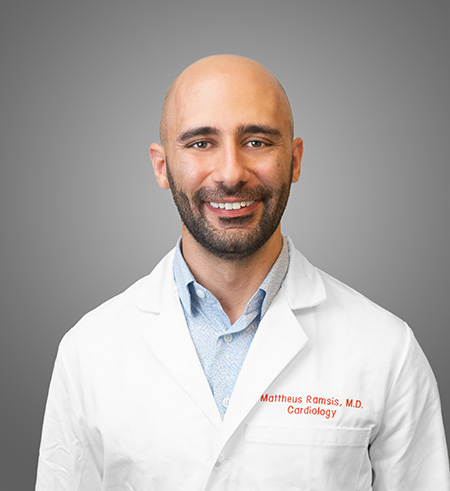 Born in Jordan, Mattheus Ramsis, MD, moved with his family to San Diego at age three. His parents encouraged him to pursue medicine, which he initially resisted until he took a physiology course in college. "I just fell in love with the human body, and how intricate the systems are," he said.
He earned his bachelor's degree in biology from San Diego State University, his medical degree from Meharry Medical College in Nashville, Tenn., and completed his internal medicine residency at Brigham and Women's Hospital/Harvard Medical School in Boston. Dr. Ramsis's current research centers arounds atrial fibrillation, the most common abnormal heart rhythm, from biomarkers to help predict the development and progression of atrial fibrillation to innovative ablation techniques.
Dr. Ramsis chose UCSF for his fellowship in part because of its strengths in electrophysiology. "This is where they did the first-ever ablation, and electrophysiology here is a powerhouse," he said. He is intrigued by this subspecialty because of its blend of intellectual and hands-on aspects of cardiology. "Electrophysiology is very objective," he said. "If there's a problem, often times you can localize it, then go in and intervene. It's very gratifying."
In the future, Dr. Ramsis is interested in academic medicine and research. He is fluent in Arabic, conversant in Spanish, and loves drumming in bands ranging from soft rock and metal to Arabic pop and contemporary Christian music.