Fellow Spotlight: Leila Haghighat, MD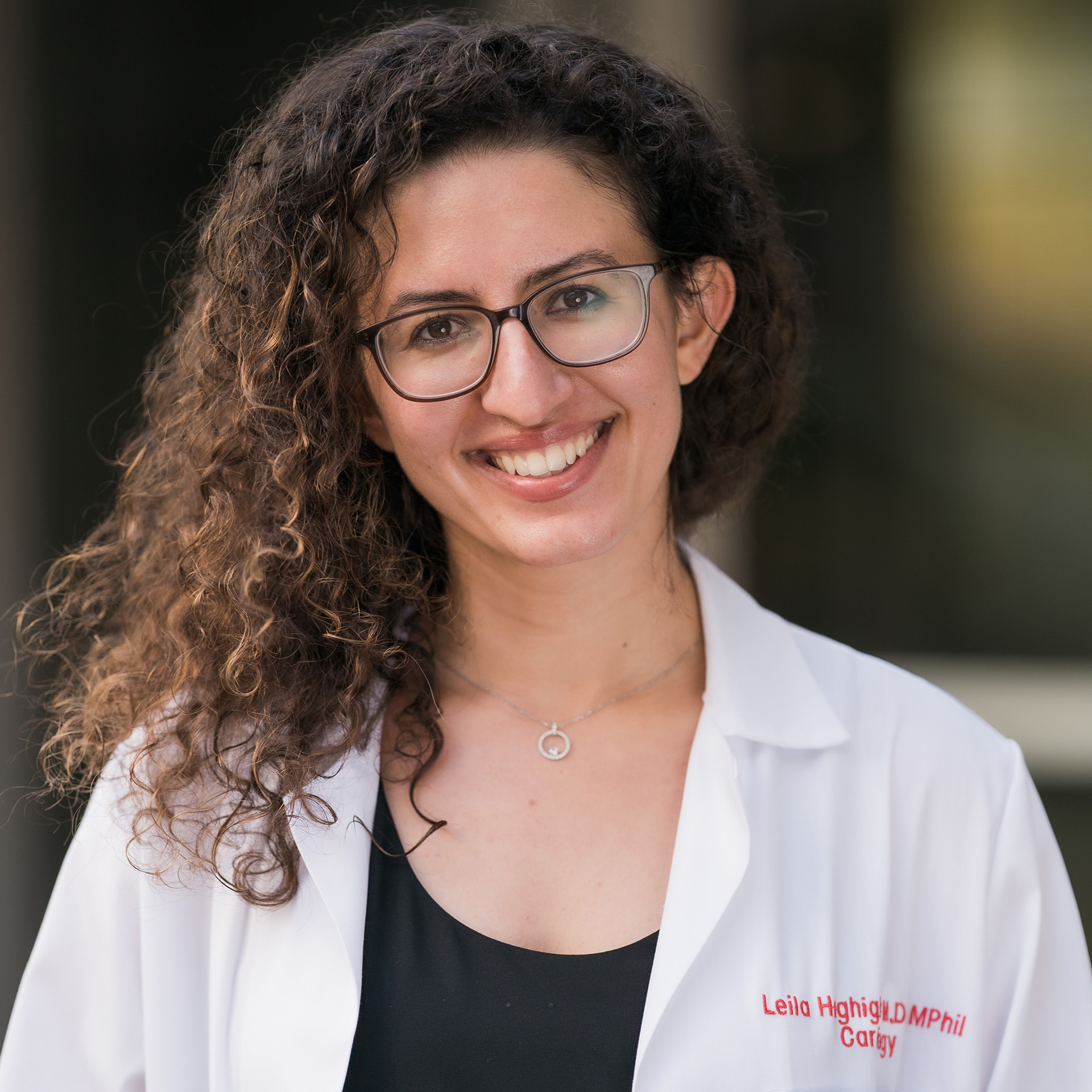 Leila Haghighat, MD, grew up in the Bay Area, and saw medicine as an ideal way to pursue her interests in science and the humanities. She earned her bachelor's degree in biology as a UC San Diego Medical Scholar, then won the Churchill Scholarship, earning a master's degree in translational medicine at the University of Cambridge. She completed medical school at UC San Diego and internal medicine residency and chief residency at Yale New Haven Hospital.
A talented writer, Dr. Haghighat worked as a science and health reporting intern at Nature, the Philadelphia Inquirer and ABC News. "You need a deep understanding of a topic to distill it," she said, noting that communicating well is essential not only for reporting, but also for teaching and patient care. "The best teachers make complex topics crystal clear."
She became intrigued by cardiology in medical school. "Cardiology is a puzzle with all these different pieces – pump function, rhythm, ischemia – that tell the story of a person's heart," said Dr. Haghighat. So far during fellowship, she was exhilarated to triage hospital patients during weekend call. "Knowing that the team has your back makes it so much easier to learn," she said.
Dr. Haghighat aspires to combine clinical cardiology with research and medical journalism. Her hobbies include running, attending theater, and playing piano.