Fellow Spotlight: David Anderson, MD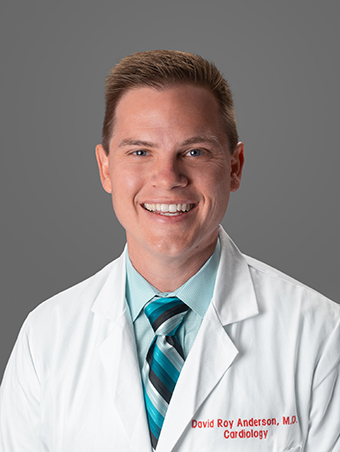 A self-described "California lifer," Dr. David Anderson grew up in San Diego. He was inspired to become a doctor after accompanying his father, a primary care physician, on a medical mission to Honduras. Dr. Anderson earned a bachelor's degree in environmental sciences from UC Berkeley, then completed his medical degree from UC Davis School of Medicine and his internal medicine residency and chief residency at UCSF.
During residency, one of his main mentors was Dr. Atif Qasim, director of the UCSF Cardiology Fellowship Program. "He's clinically rigorous, yet a gentle educator who never makes you feel bad about being vulnerable during the learning process," said Dr. Anderson. Currently they are collaborating on improving how fellows are taught to read echocardiograms. "I'd like to study how to teach trainees to provide better patient care, because how we perform as clinicians is just as important as how our drugs perform," he said. "I hope to be a pioneer in cardiology education."
In addition to a clinical interest in echocardiography, Dr. Anderson found his first fellowship rotation in the cardiac catheterization lab "electric." "It was amazing to make people feel better with hands-on interventions," he said. "You can do that with medications over a longer period, but seeing that in real time was really satisfying."
Dr. Anderson is an avid runner and biker, and recently got engaged to Christine Duverney, an events manager at the Four Seasons Hotel. Together they enjoy food-related adventures at home and abroad.