Fellow Spotlight: Amir Munir, MD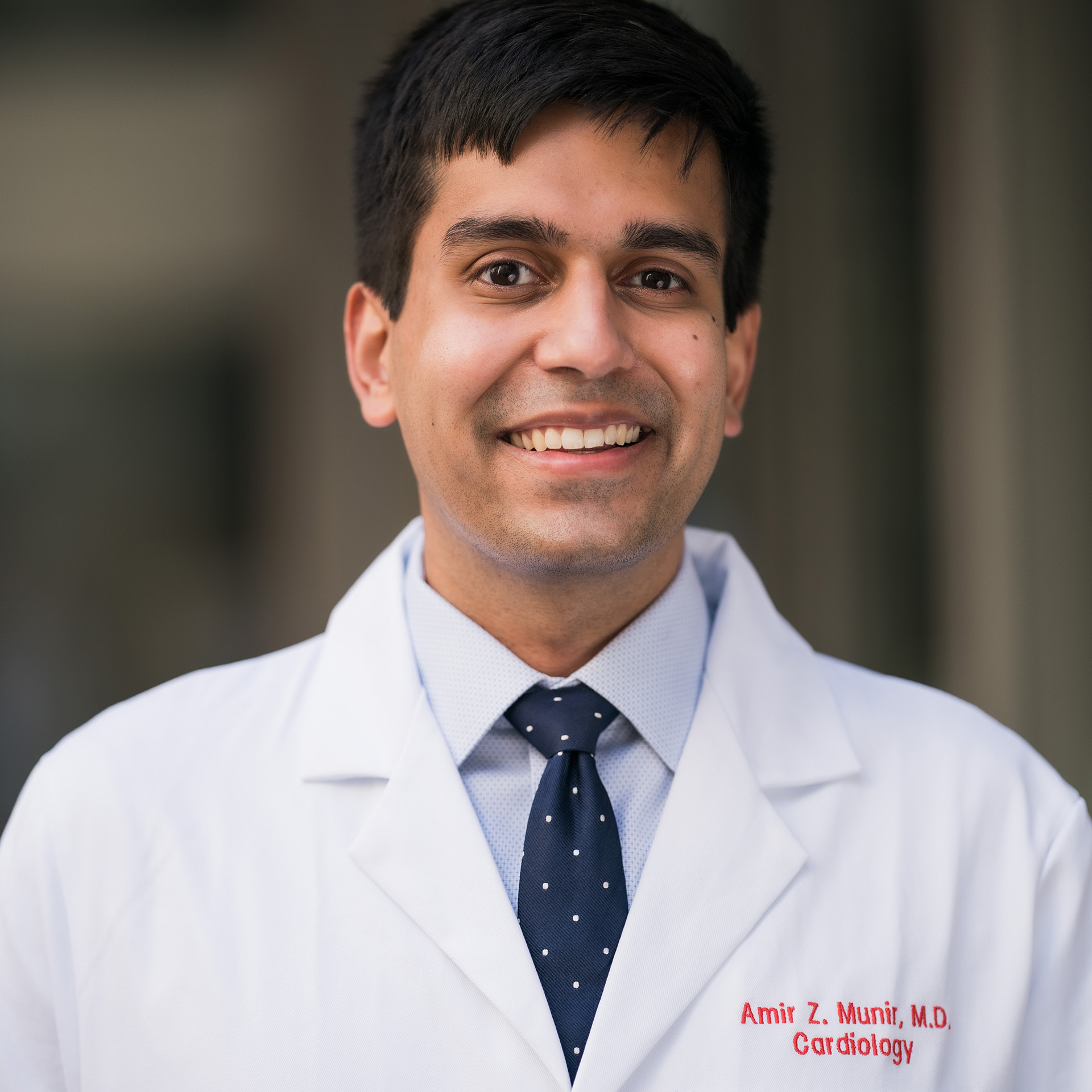 Amir Munir, MD, grew up in New Jersey, then earned his bachelor's degree in chemistry from Washington University in St. Louis and his medical degree from Case Western Reserve University in Cleveland before completing internal medicine residency at Brigham and Women's Hospital in Boston. During medical school he worked in the lab of Saptarsi Haldar, MD, who later joined the UCSF Division of Cardiology, and was a Sarnoff Fellow in the lab of Eric Olson, PhD, at UT Southwestern. "I definitely caught the bug for basic science," said Dr. Munir.
He came to UCSF for fellowship because of its strengths in both clinical training and basic science. "During my interview day, I was blown away by the collegiality and the depth of meaningful science here," said Dr. Munir.
He is particularly interested in heart failure with preserved ejection fraction (HFpEF) – a condition in which the heart squeezes normally, but has difficulty relaxing. "It's a debilitating disease, and we don't have many mortality-benefitting medications," said Dr. Munir. "HFpEF is probably three or four different diseases with a similar clinical phenotype. I'd like to tease out what's happening at a molecular level."
He plans to pursue a career as a physician-scientist. He is married to Naureen Syed, MPH, a program associate at Last Mile Health. Together they enjoy spending time with family and cooking elaborate meals.