Fellow Spotlight: Pooja Sethi, MD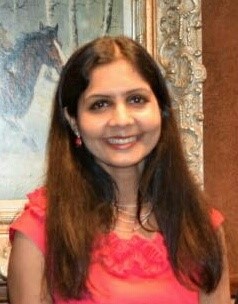 Dr. Pooja Sethi grew up in New Delhi, India, and earned her medical degree from Kasturba Medical College in Mangalore, India. She completed her internal medicine residency from the University of Alabama at Birmingham School of Medicine, and her general cardiology fellowship at East Tennessee State University in Johnson City, Tenn.
She chose UCSF for her advanced non-invasive cardiovascular imaging fellowship because of its use of cutting-edge technology and emphasis on teaching. "Very few centers have this technology, but it's seeping into smaller institutions, and the skills I've learned here I'd like to carry forward," said Dr. Sethi. "I think this is the future – in the next five or 10 years, it will grow exponentially, and I wanted to be a part of this future."
Some of those newer imaging tools include cardiac computed tomography and magnetic resonance imaging (CT/MRI), which combines two powerful tools, as well as positron emission tomography (PET). These tools can often help the medical team reach a diagnosis more quickly than traditional methods, and can also assess functionality of the heart before and after an intervention – all less invasively than diagnostic catheter procedures.
During her fellowship training, Dr. Sethi has used cardiac PET to identify patients with complex, relatively rare diseases such as cardiac sarcoidosis, in which clusters of white blood cells form in the heart. "We can diagnose patients, give them therapy, and monitor them to make sure the disease process is improving," she said.
Dr. Sethi also appreciated working with pregnant patients in the UCSF Pregnancy and Cardiac Treatment (PACT) Program, which provides pre-conception and prenatal care for women with heart disease. "Not many places have a specific clinic for pregnant patients with different diseases," she said. "I learned how to monitor their disease processes during pregnancy, what imaging to do, and how frequently to do it."
During her fellowship, Dr. Sethi conducted imaging-based research on cardiac disease in women, cardiac amyloidosis – a disease in which an abnormal protein builds up in the heart – and pre- and post-intervention heart functionality for patients with atrial-septal defect, which is a hole between the right and left chambers of the heart.
"At UCSF, all the technology is in place, and the teaching atmosphere is great," said Dr. Sethi. "Everyone is very willing to teach, and your education is a top priority."
Dr. Sethi plans to pursue a career in advanced imaging at an academic medical center. Aside from medicine, she enjoys yoga, running and playing badminton.