Fellow Spotlight: Satvik Ramakrishna, MD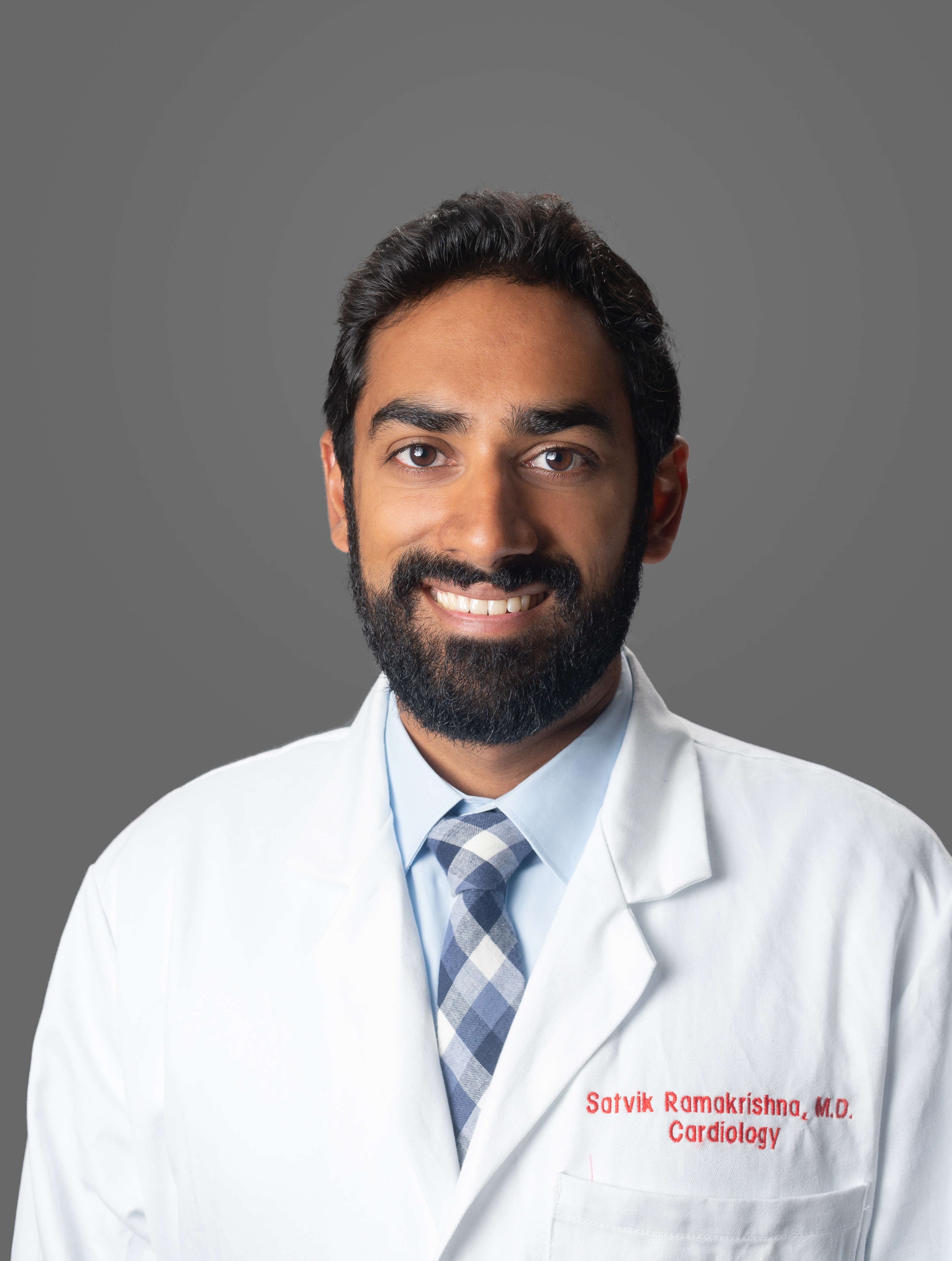 Dr. Satvik Ramakrishna grew up in Philadelphia and Southern California. He earned his bachelor's degree in economics and his medical degree from Northwestern University in Evanston, Ill., then completed his internal medicine residency at UCSF.
 During residency, he worked with Dr. Zian Tseng on the San Francisco Post Mortem Systematic Investigation of Sudden Cardiac Death (POST SCD) Study, a comprehensive examination of all out-of-hospital sudden deaths in the city. Dr. Ramakrishna examined racial and gender disparities among sudden cardiac deaths, and worked to identify novel risk factors among heart failure patients that might predispose them to sudden arrhythmic death. "The POST SCD Study is really changing the way we approach sudden cardiac death," he said.
Before his fellowship, Dr. Ramakrishna worked as a hospitalist on the UCSF Advanced Heart Failure and Pulmonary Hypertension service. "I really enjoyed working with the heart failure attendings, who in some cases had developed relationships over two decades with patients," he said. As much as he liked critical care, he is also interested in exploring other areas of cardiology during his fellowship.
Dr. Ramakrishna hit the ground running, getting called in four times during his first week at Zuckerberg San Francisco General as part of the team that treated heart attack patients. "It was trial by fire, but a memorable first week," he said. His long-term plans include likely subspecializing and pursuing a career in academic medicine.
Dr. Ramakrishna recently married Dr. Teja Kompala, a UCSF endocrinology fellow. In his free time, he enjoys traveling, swimming and running.