Fellow Spotlight: Rohit Mital, MD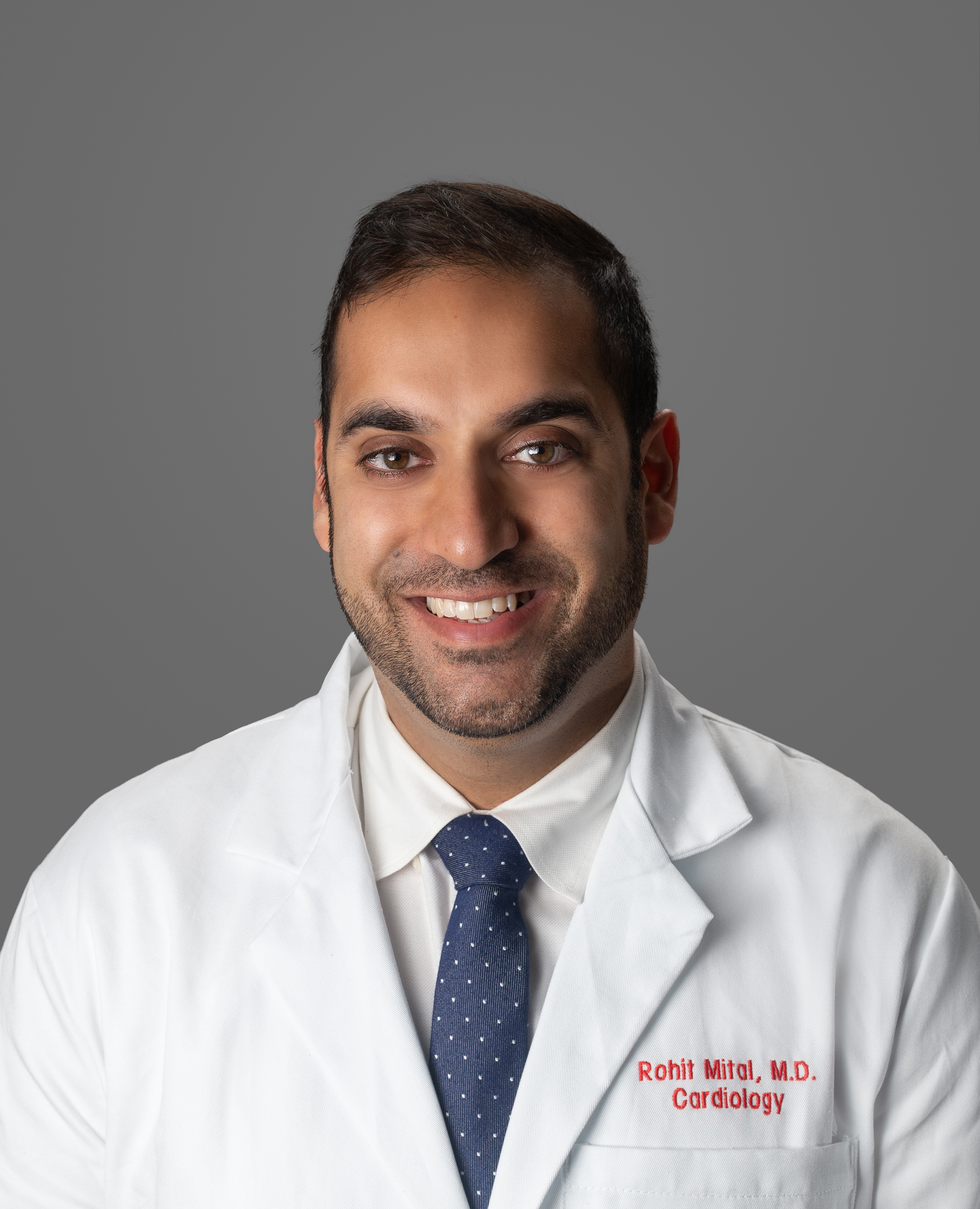 Dr. Rohit Mital hails from Cleveland, and graduated from Ohio State University with a bachelor's degree in biology and a medical degree. He completed his internal medicine residency and chief residency at UC San Diego.
During medical school, he spent a year as a Sarnoff Cardiovascular Research Fellow, working with cancer biologist Dr. Sohail Tavazoie at Rockefeller University in New York. "There's a lot of really exciting things happening in cancer biology, and I think diversifying my research experience will give me valuable tools for the future," said Dr. Mital.
A highlight of his cardiology fellowship so far has been working in the cardiac catheterization lab. "I watched a lot of coronary angiograms as a resident, but getting to do one was amazing," said Dr. Mital. "Already I've gotten a lot of hands-on experience." He looks forward to exploring various areas of cardiology, and plans to incorporate clinical care and research into an academic career.
Two big reasons for choosing UCSF for fellowship were the many research opportunities and the opportunity to work at three campuses – UCSF Health at Parnassus, Zuckerberg San Francisco General, and the San Francisco Veterans Affairs Medical Center. "You're seeing totally different patient populations, learning how to practice in three different clinical settings, and seeing a huge range of disease pathology," said Dr. Mital.
 Dr. Mital is married to Dr. Kajal Patel, a pediatrician at California Pacific Medical Center. Together they enjoy traveling and exploring San Francisco restaurants