Fellow Spotlight: Nadia Jafar, MD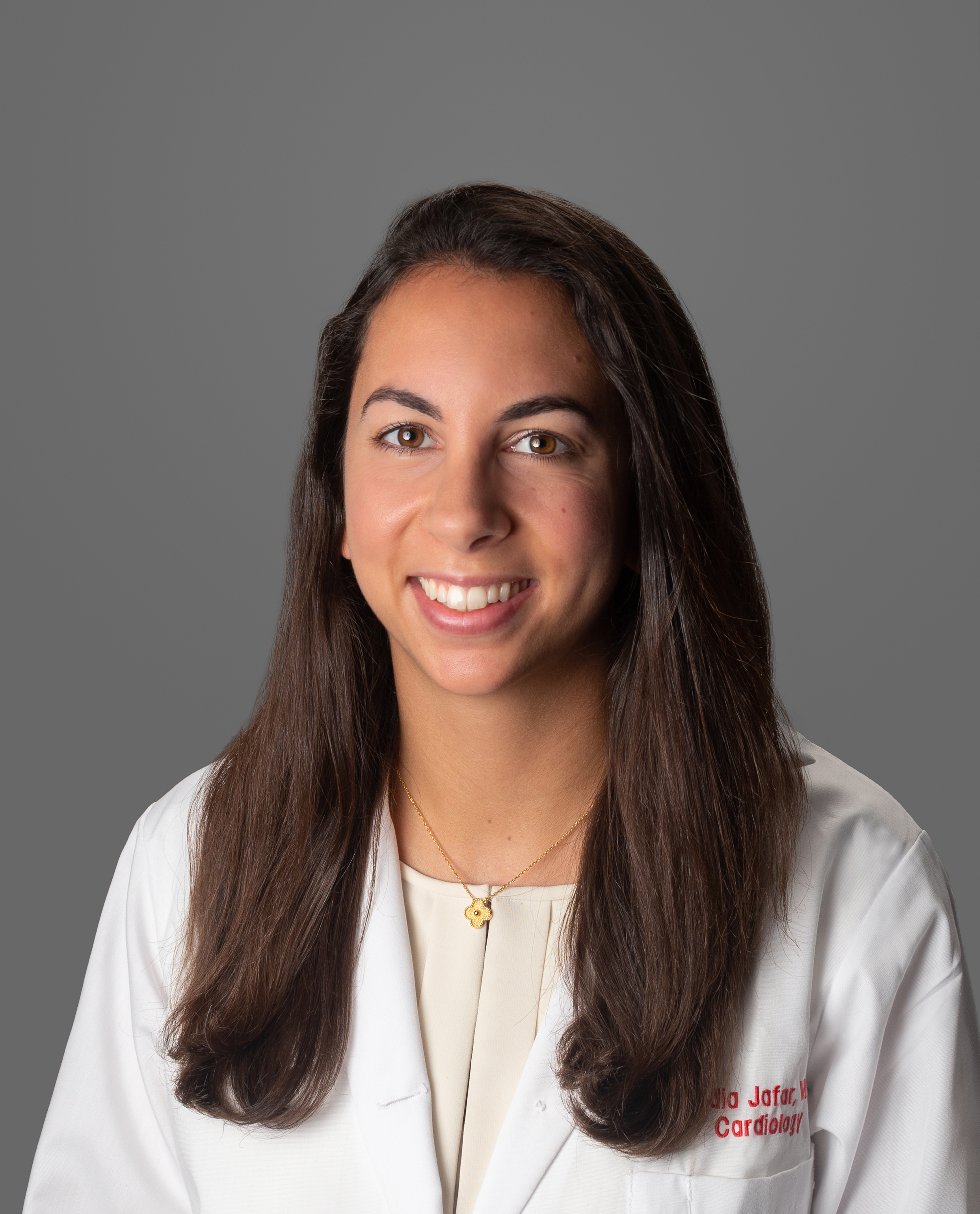 Dr. Nadia Jafar grew up in Greenwich, Conn., and followed her father's footsteps into medicine. She completed her bachelor's degree in biology at Georgetown University, earned her medical degree at New York University, and completed her internal medicine residency at UCSF.
Cardiology appealed to her because of its focus on pathophysiology, as well as the way it encompasses procedures and academics. During residency, she worked with Dr. Nisha Parikh, a cardiologist who studies pregnancy complications related to cardiovascular disease. Together they researched whether lifestyle interventions could decrease risk factors. Dr. Jafar would like to pursue a career in academic medicine, including conducting outcomes research on women who have received interventions to open their coronary arteries, such as angioplasty or stenting.
Dr. Jafar has always liked doing procedures, and is particularly interested in interventional cardiology. "Seeing patients in clinic, referring them to the cath lab and being able to fix something is really gratifying," she said. As a resident, she shadowed interventional cardiologists in the cardiac catheterization lab, and is excited to participate in procedures.
"We're getting used to holding the catheters and learning how to move them, and developing that muscle memory," said Dr. Jafar. "All the interventional fellows have been great at teaching me….The fellowship is definitely a hands-on training, and we get a lot of experience through a variety of rotations. While you're supported, you also have enough autonomy to make your own decisions."
Aside from medicine, Dr. Jafar enjoys taking her French bulldog to the park, and taking short trips around California.