Fellow Spotlight: Mandar Aras, MD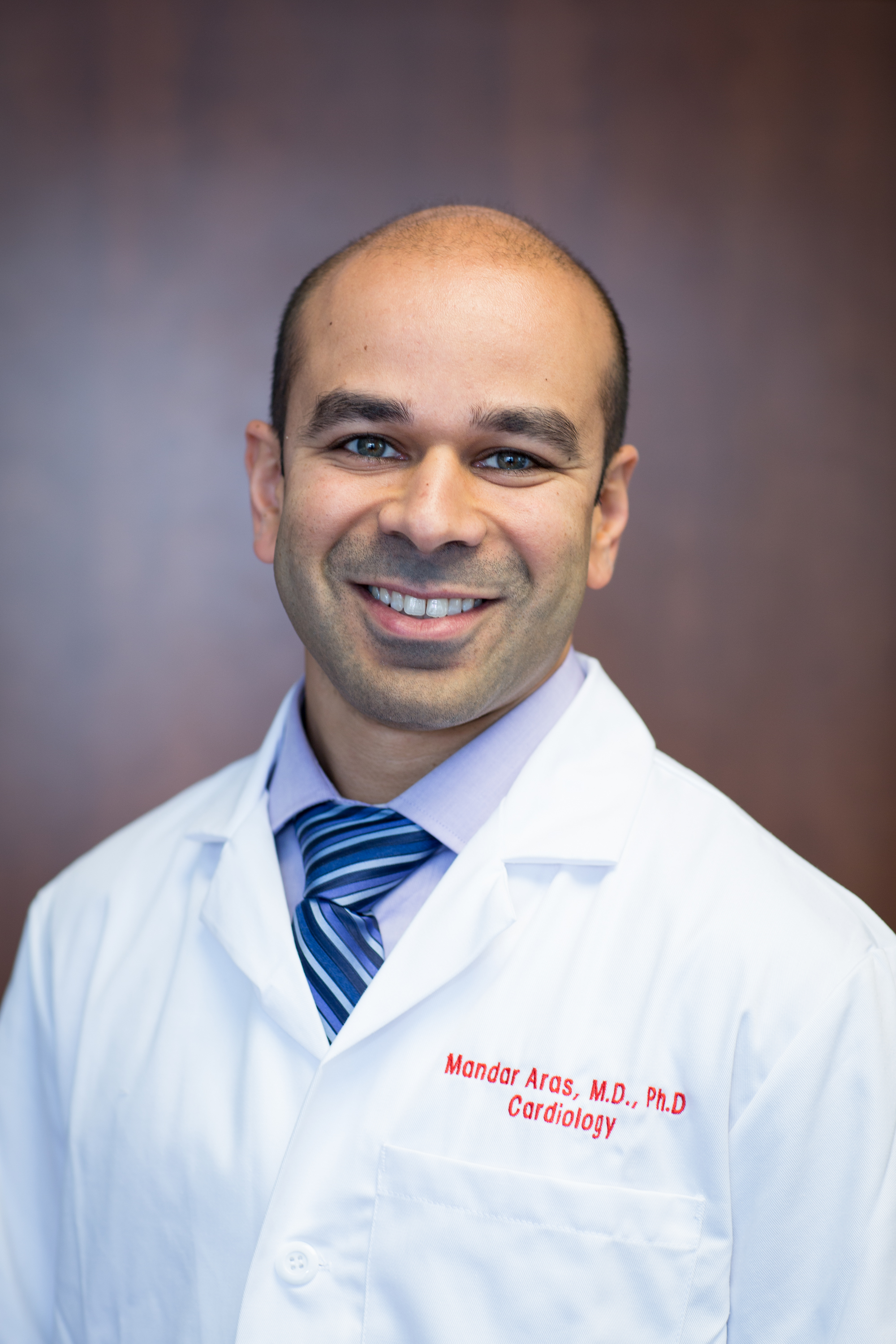 Dr. Mandar Aras was born in Mumbai, India, then moved with his family to Pennsylvania. He attended the University of Pittsburgh, earning bachelor's degrees in neuroscience and economics, a PhD in neurobiology and his medical degree. His dissertation investigated how zinc signaling may help protect neurons from stroke-related damage. Dr. Aras completed his residency at Duke University Medical Center in Durham, N.C., and his general cardiology fellowship at UCSF.
He was always interested in cardiovascular function and pathophysiology, and enjoyed caring for heart failure patients during residency and fellowship. "The heart failure physicians at UCSF are superb clinicians and excellent mentors, and they work well with teams whose members may include nurses, pharmacists, social workers, surgeons and others," said Dr. Aras.
He stayed at UCSF for his advanced heart failure fellowship in part because of UCSF's specialized expertise in pulmonary hypertension – a rare, complex condition which can cause right-sided heart failure. "There are a lot of new, emerging therapies for pulmonary hypertension," he said. "This is a fantastic opportunity to learn how to manage these patients and their medications."
 Dr. Aras plans to work as an academic cardiologist, caring for patients with advanced heart failure and conducting translational research in areas including inherited cardiomyopathies, developing better ways to identify which patients are the best candidates for implantable heart pumps called left ventricular assist devices (LVADs), and improving methods for preventing organ rejection among heart transplant recipients.
Dr. Aras is married to Dr. Mallika Dhawan, a research fellow and clinical instructor in the UCSF Division of Hematology and Oncology. Together, they enjoy trying new restaurants and exploring the Bay Area.