Fellow Spotlight: Aaron Grober, MD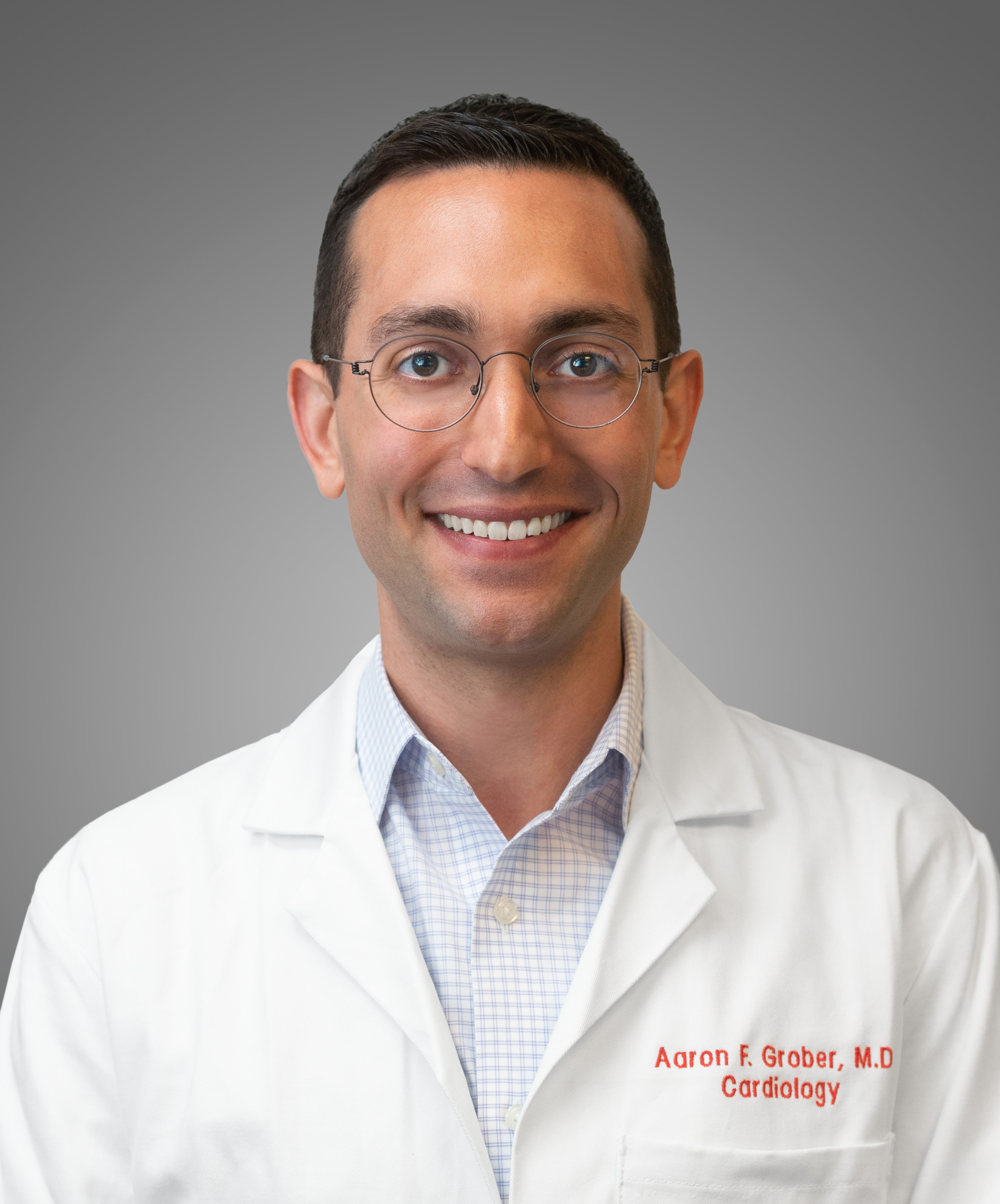 Aaron Grober, MD, grew up near New York, and by age 10 had professional Off-Broadway credits in "Valentino: The Musical" and "The Who's Tommy." He pursued theater into college but ultimately chose medicine, graduating with a biochemistry degree from Vassar College in Poughkeepsie, N.Y. He builds relationships with patients by harnessing the same techniques he used to study characters in theater. "Approaching patients with an open and nonjudgmental manner helps me put myself in their shoes," he said.
Dr. Grober became interested in cardiology while earning his medical degree from the Geisel School of Medicine at Dartmouth in Hanover, N.H. "Cardiovascular physiology is intuitive, because you can apply a change to the system and logically expect a certain result," said Dr. Grober. "It's gratifying to intervene in disease processes and see people feel better."
After internal medicine residency at Stanford University School of Medicine, Dr. Grober served as a hospitalist on the UCSF Advanced Heart Failure Service. "It was an incredible opportunity to work with really intelligent heart failure cardiologists and significantly expand my knowledge base," he said.
He is interested in interventional cardiology and heart failure, and finding ways to better predict and prevent heart failure. Dr. Grober is married to John Lim, a real estate investment and finance professional. He enjoys going to concerts and the theater, singing karaoke, and keeping up with their poodle mix, Doobu.