Fellow Spotlight: Alefiyah Rajabali, MD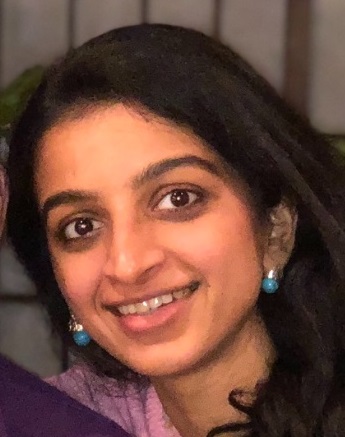 Dr. Alefiyah Rajabali was born in India, and grew up in England and Pakistan. She was attracted to cardiology because the specialty is so grounded in physiology. She earned her medical degree from Aga Khan University Hospital in Karachi, Pakistan, then moved to Boston, where she completed her internal medicine residency at Massachusetts General Hospital and her general cardiology fellowship at Beth Israel Deaconess Medical Center.
She chose to subspecialize in cardiac electrophysiology (EP) because it is both technically and intellectually challenging, and came to UCSF for her EP fellowship. Dr. Rajabali has enjoyed learning to interpret intracardiac electrograms, which are the invasive equivalent of the surface tracings produced by electrocardiograms (EKGs). "There's a lot of prediction: 'What do you think it's going to be?'" she said. "We spend a lot of time learning how to marry the two together. If you see something on the EKG and then put catheters in different places in the heart, you can see what's going on, and understand why the EKG looks the way it does and the physiology behind each beat."
She has also appreciated the "incredible" mentorship she has received from the faculty. "When I see a patient in the clinic or the lab, I ask myself, 'How would Dr. [Melvin] Scheinman read this?' or 'What would Dr. [Edward] Gerstenfeld do next?'" said Dr. Rajabali. "They are very willing to have a dialogue about treatment options and are always willing to review a case or tracing with any of us if we have questions."
In addition to her clinical training, Dr. Rajabali conducts research with Dr. Zian Tseng on sudden cardiac death, reviewing post-mortem interrogations for device function and cause of death. As part of Dr. Tseng's larger study, the group also examines information from autopsies, medical records, toxicology reports and other sources to learn more about what causes sudden cardiac death, and what could be done to intervene.
Dr. Rajabali plans to pursue an academic career in cardiac electrophysiology. Outside of medicine, she enjoys horseback riding and hiking with her husband.